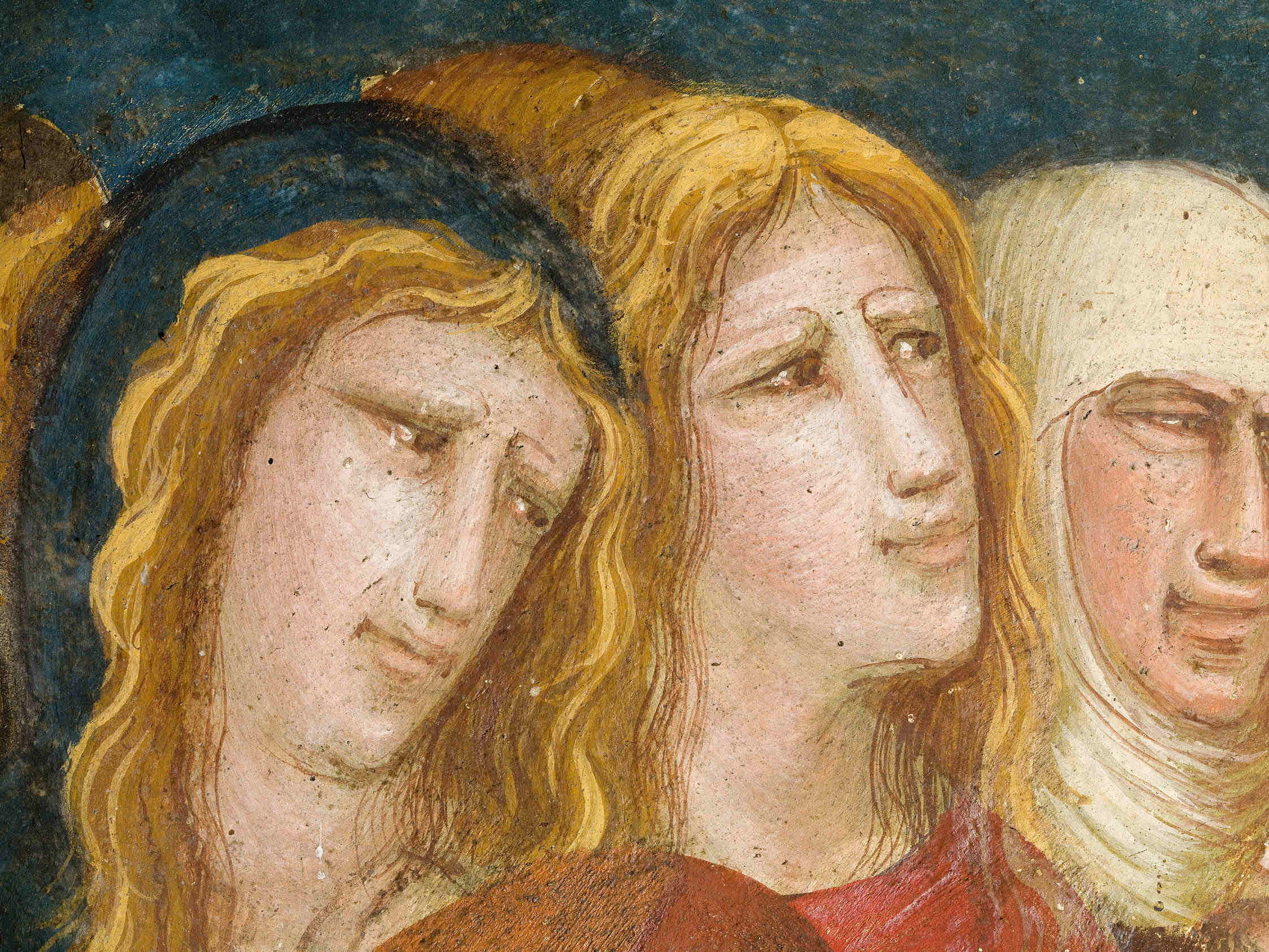 The painting collection includes murals, which can be seen in the cloister and in St Michael's Chapel, as well as other examples transferred to the chapter house and the abbey room. Nevertheless, the collection consists mostly of paintings on wood and canvas, dating from the 14th century to the 20th century and including pieces of Catalan, Spanish, Italian and Flemish origin. The whole collection is a unitary and representative sample of the heritage and history of the monastery, consisting of religious-themed pieces linked to different historical and artistic periods.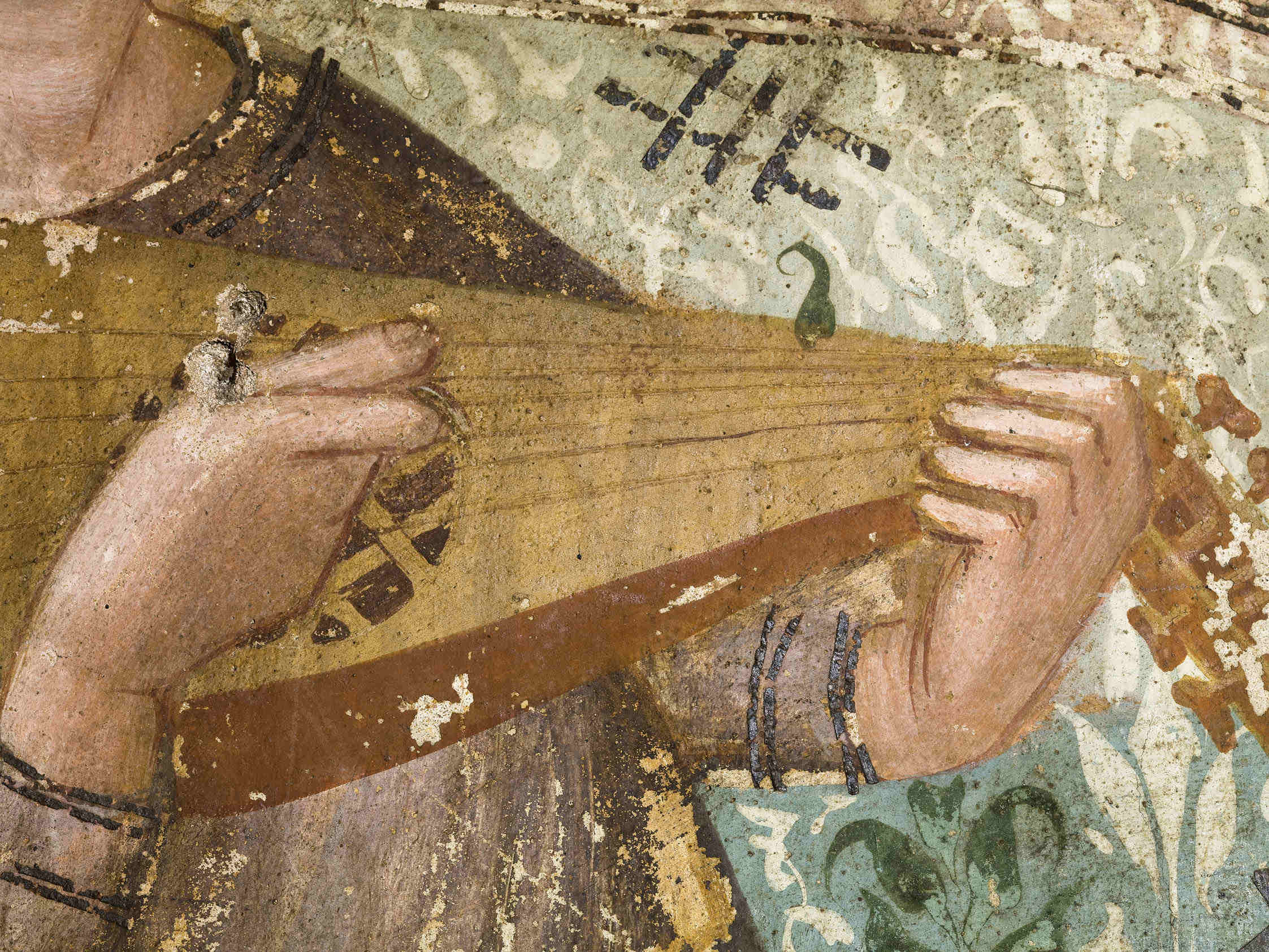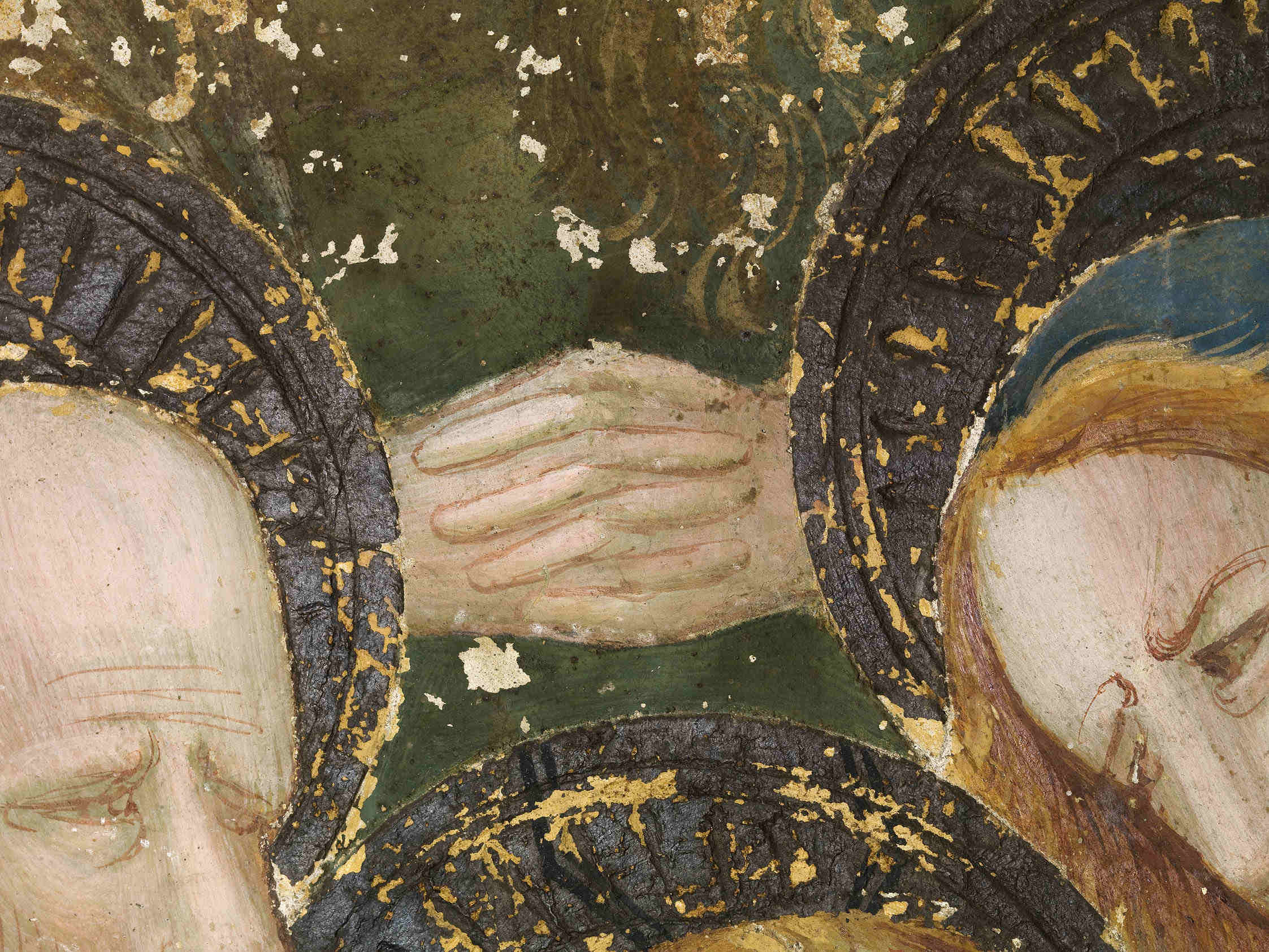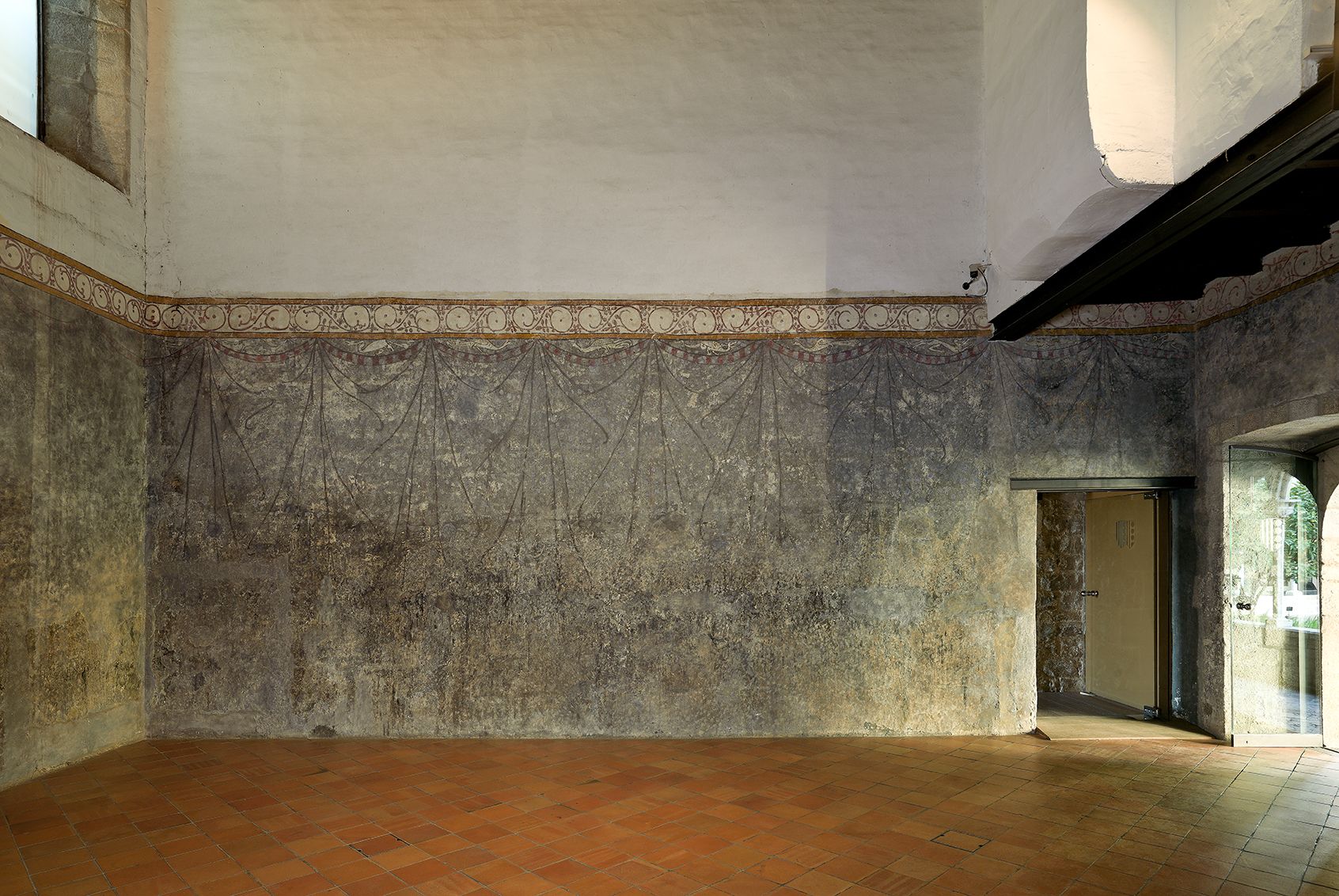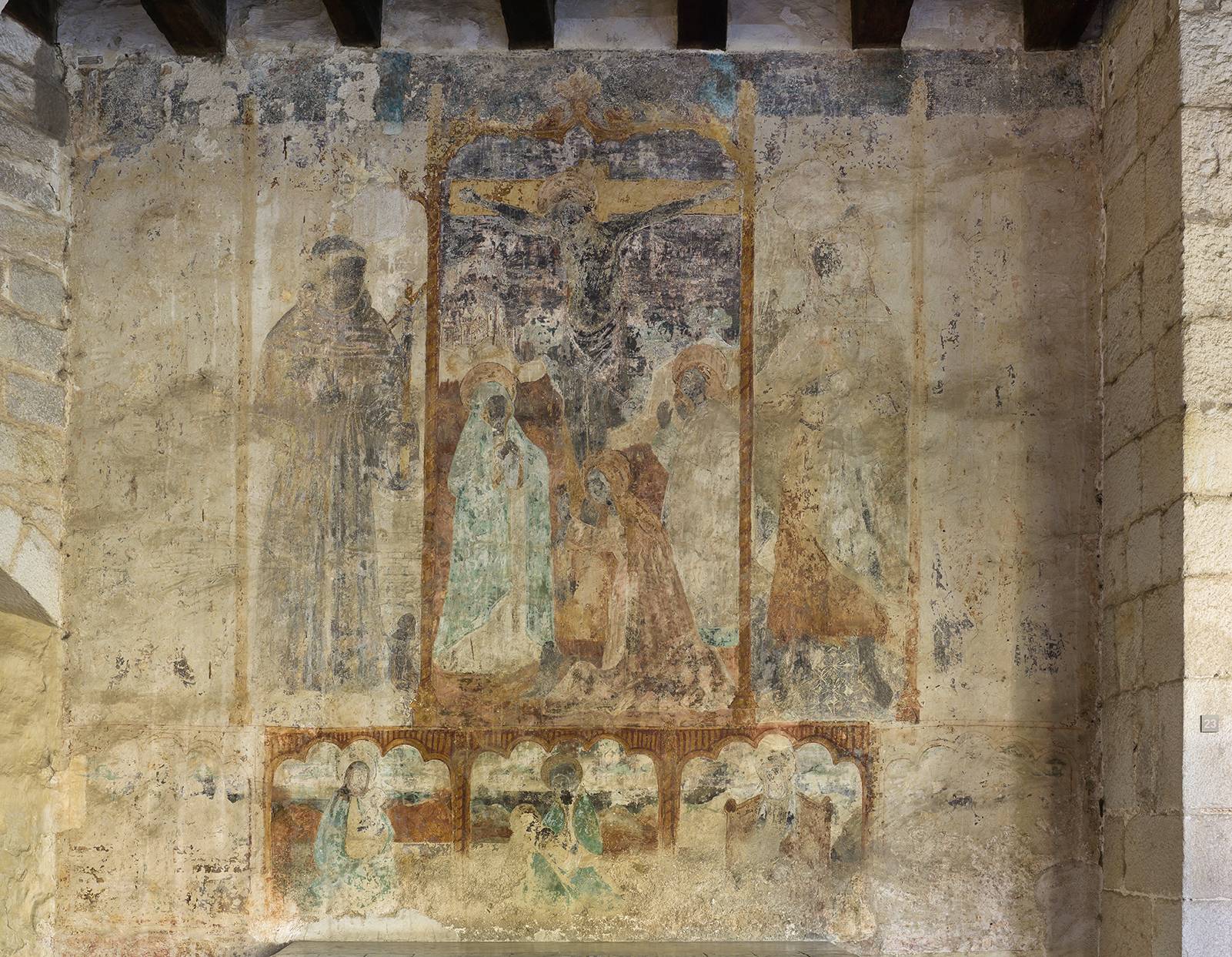 The medieval paintings are particularly noteworthy, such as the murals in St Michael's Chapel. There are also a considerable number of pieces from the Netherlands that came to the monastery through the Castilian members of religious orders who lived there at the beginning of the 16th century. These include the so-called "factitious" altarpieces, directly linked to personal and private worship. Another notable piece from this period is an epiphany in glazed terracotta, from the Florentine workshop of Andrea della Robbia, which is the centrepiece of a false triptych.
Also interesting are the two paintings by Josep Llimona, one of which can be seen in the church, and those by Josep Maria Tamburini, commissioned by Sister Eulària Anzizu and typical of the Renaixença movement that prevailed at the time and which imposed itself in the monastery at the hand of this nun.