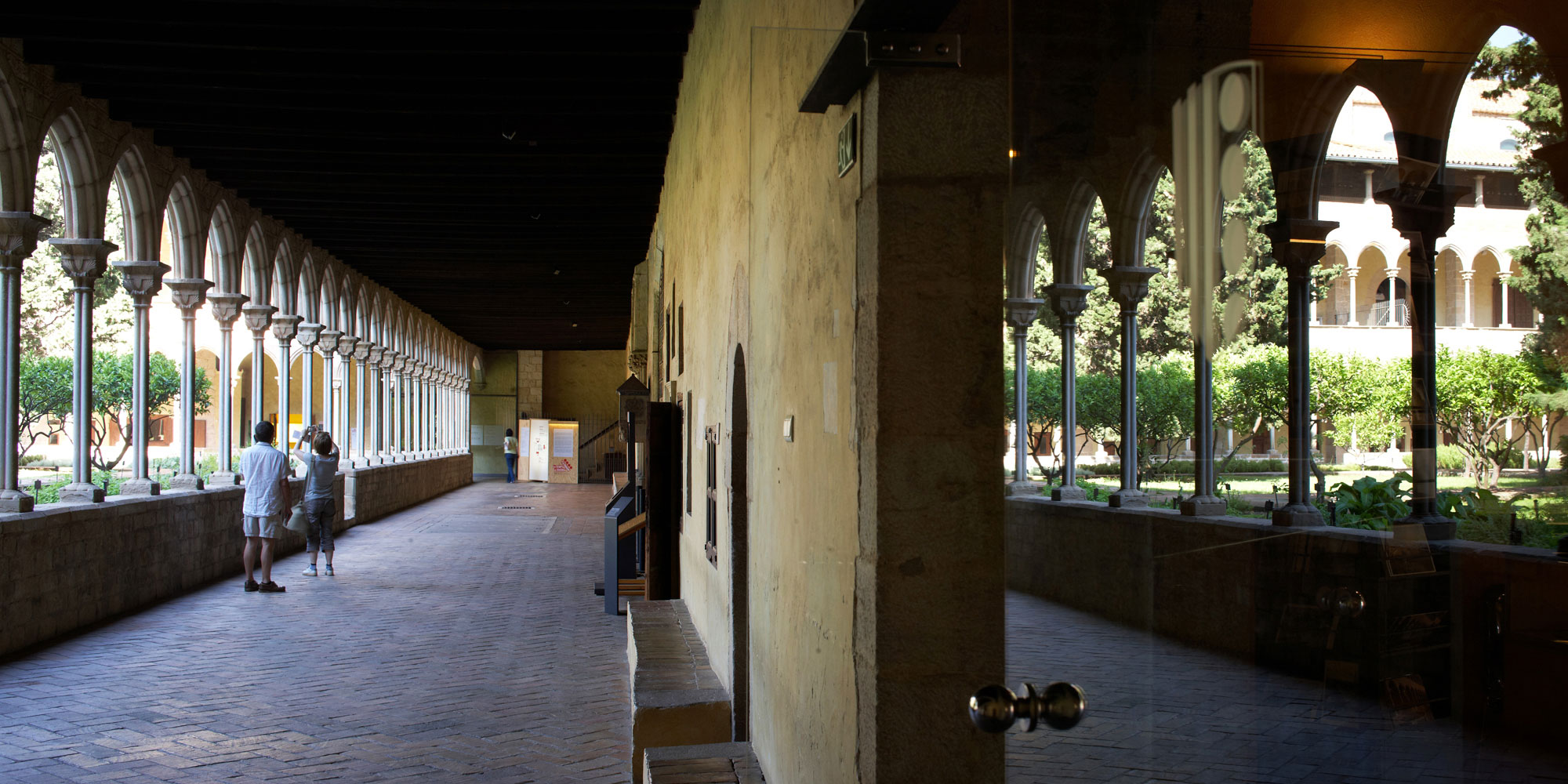 Opening times and admission fees
Opening Times::
Lotus Moon exhibition special time
From 19th November to 29 th May
Tuesday to Sunday from 10am to 7pm
Sundays after 3pm, admission free
Holydays from 10am to a 2pm
 
Summer Time
From 31st May to 30th September
Tuesday to Friday from 10am to 5pm
Saturdays from 10am to 7pm
Sundays from 10am to 8pm (after 3pm admission free)
Holydays from 10am to 2pm
First Sunday of the month, free entry
Closed on Mondays
Entry to the site is allowed up to 1 hour before closing
Children under 18 must be accompanied by an adult
Admission Fees:
General Admission: 5 € 
Reduced Admission: 3,5 €
Unemployed
BCN Express users
Libraries of Barcelona card holders
Students under 30
Pensioners
Groups with a minimum of 10 people
Large family card holders
Barcelona's reduced-price pink card holders
Youths with the Carnet Jove (Youth Card)
Free admission
Chidren under 16s
Essential carers for adult disabled visitors
Barcelona card holders
ICOM members
APB members
Professional Tourist guides
Accredited teachers
Acredited Journalists
Barcelona PressCard
Members of Gaudir+Barcelona
Special days:
Free admission: First Sunday of the month, 12th February (Santa Eulàlia), 3rd May (foundation of the monastery), 18th May (International museum's day), 16th June (Corpus), 24th September (Mare de Déu de la Mercè) and 10th October.
Annual closing days: 1 January, Good Friday, 1 May, 24 June and 25 December.
Public holidays opened in 2021: 6 th January, 5 th April, 24 th May, 15 th August, 11 th September, 24 th September, 12 th October, 1 st November, 6th December, 8th December, 26th December.