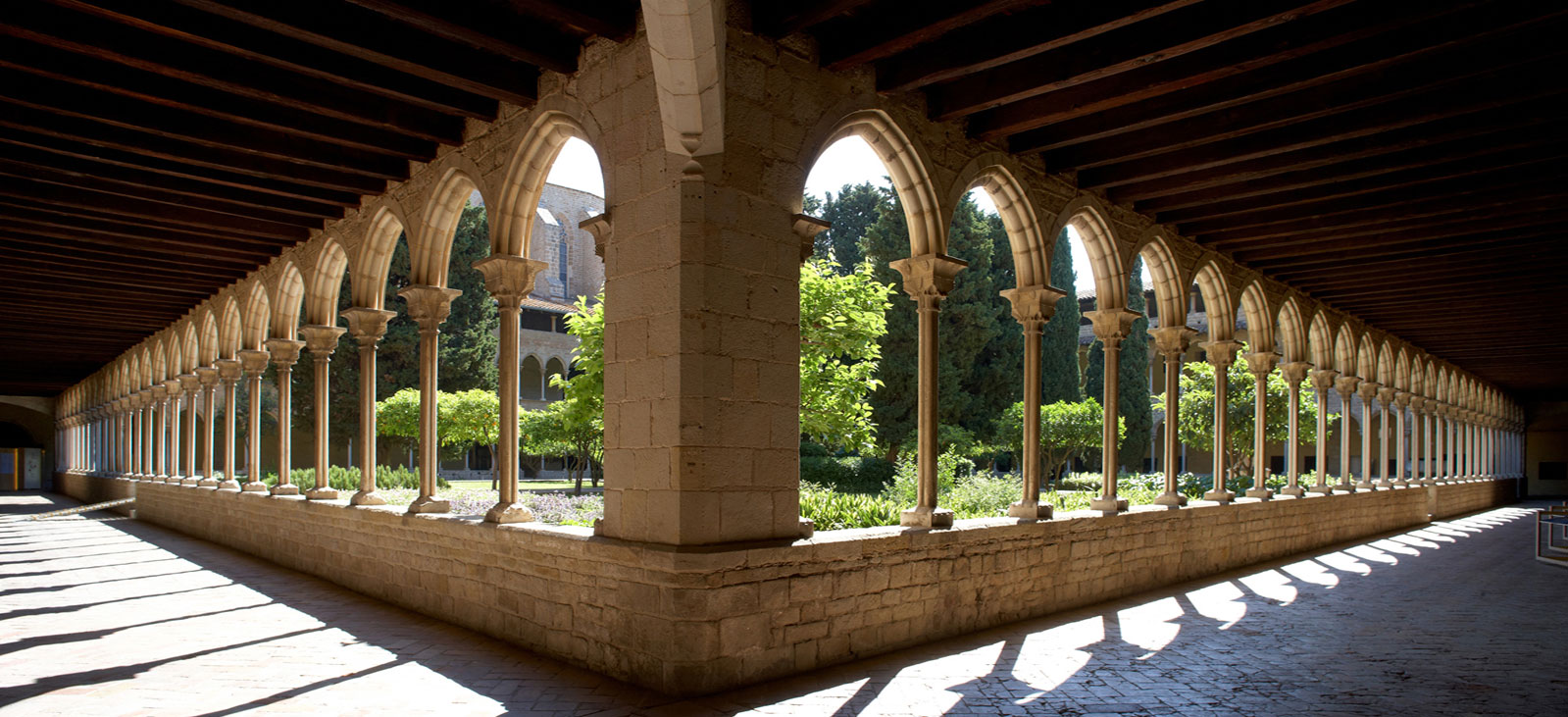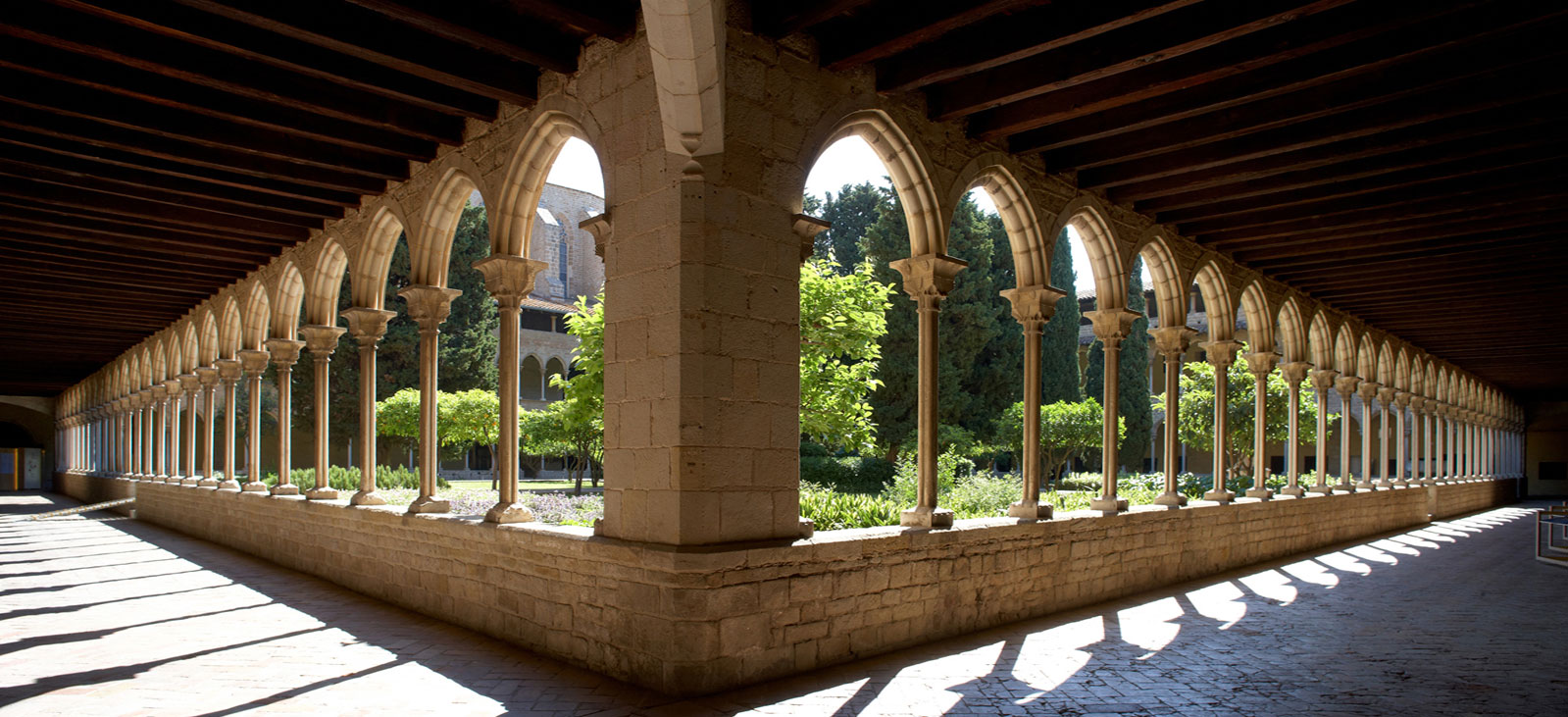 The Monastery of Pedralbes was founded by Queen Elisenda de Montcada in 1327 with the support of her husband, King James II. Following the spiritual currents of the time, the new monastery was occupied at its foundation by the Poor Clare Order, the female branch of the Order of St. Francis, which resided there virtually uninterrupted until 1983.
The building is one of the best examples of Catalan Gothic architecture, both for the church and for the three-storey cloister, one of the largest and most harmonious in this style. As regards the church, special mention should be made of the sepulchre of Queen Elisenda, which has two sides, one facing into the church, where she is dressed in royal attire, and the other giving onto the cloister, where she is shown as a penitent widow. Other highlights are the 14th-century stained glass windows, several sepulchres of members of the nobility and the three choirs: the loft, lower choir and monks' choir.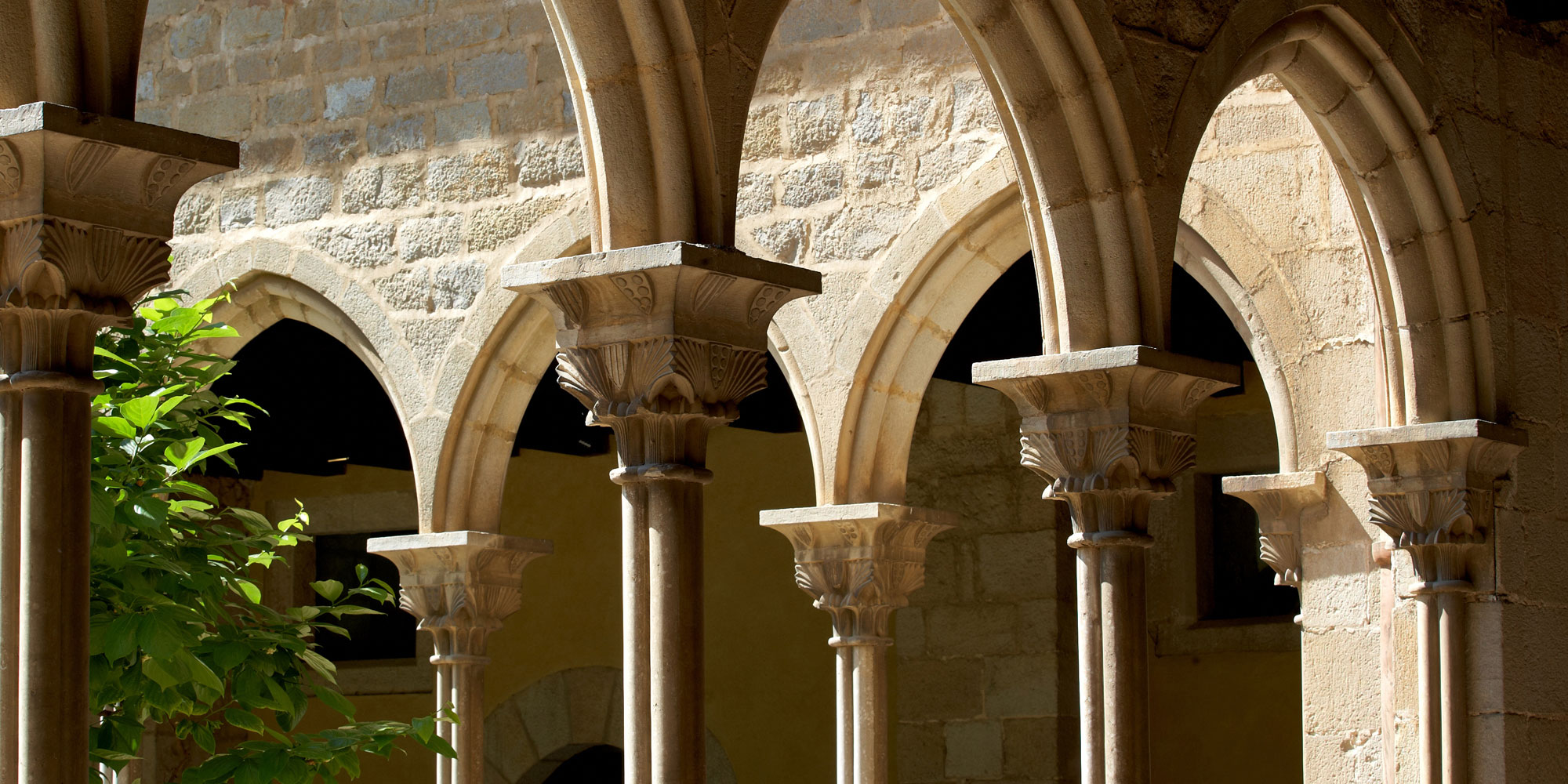 Inside the monastery, around the cloister, there is a series of day cells where the nuns withdrew for personal reflection. St Michael's Chapel is another remarkable building, with murals that the painter Ferrer Bassa was commissioned to paint by the abbess, Sister Francesca ça Portella, in 1343. His work clearly reflects the influence of such important artists as Giotto, the Lorenzetti brothers and Simone Martini. (The temporary exhibition "Divine murals" takes a deeper look at the murals in the chapel.) Visitors will also be able to see the chapter house, the abbey room, the refectory, the kitchen, the storeroom, the dormitory and the infirmary – one of the best preserved Renaissance hospital buildings.
In the dormitory, the nuns' former sleeping quarters, which has undergone numerous transformations over time, visitors can see the exhibition "The Monastery Treasures". This presents a selection of the best works of art, furniture and liturgical objects amassed by the community over seven centuries. The other permanent exhibitions at the monastery are: "Plants, Remedies and Apothecaries" in the cloister; an exhibition of dioramas in the storeroom; and the exhibition "Behind the walls of the monastery: 700 years of history in feminine" in the old infirmary, which is, at the same time, an immersive experience in virtual reality, an audiovisual that draws on the power of the abbesses and the conflict between lineages, and touch screens to see the new web project on the architectural rise and the history of the monastery.
Apart from its architectural value, the Monastery of Pedralbes portrays monastic life down through history, thanks to the many objects and works of art it contains, and contributes to an understanding of the life of the cloistered community that lived there until 1983, when the monastery was converted into a museum.
Presentation

1

History

2

The Space

3