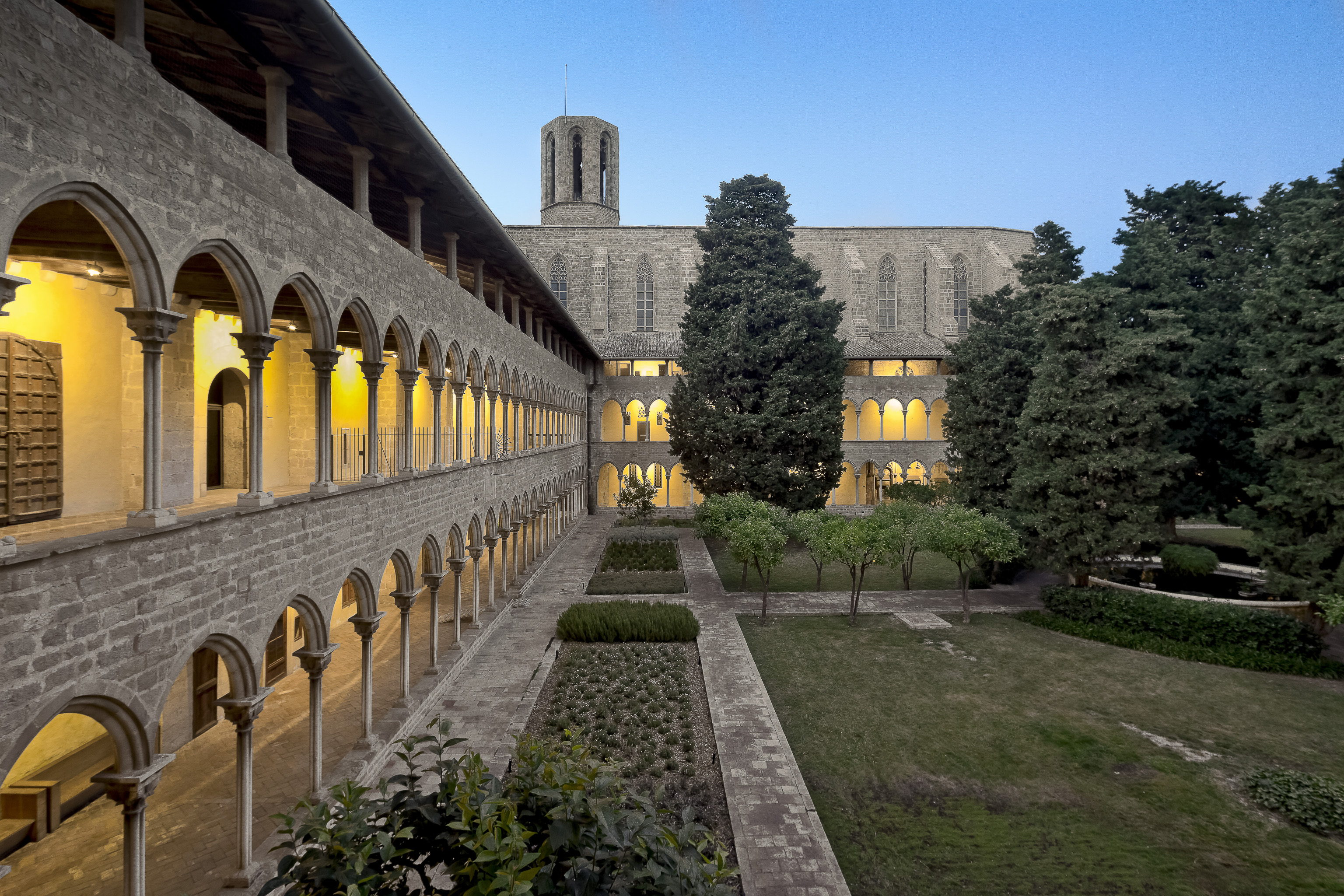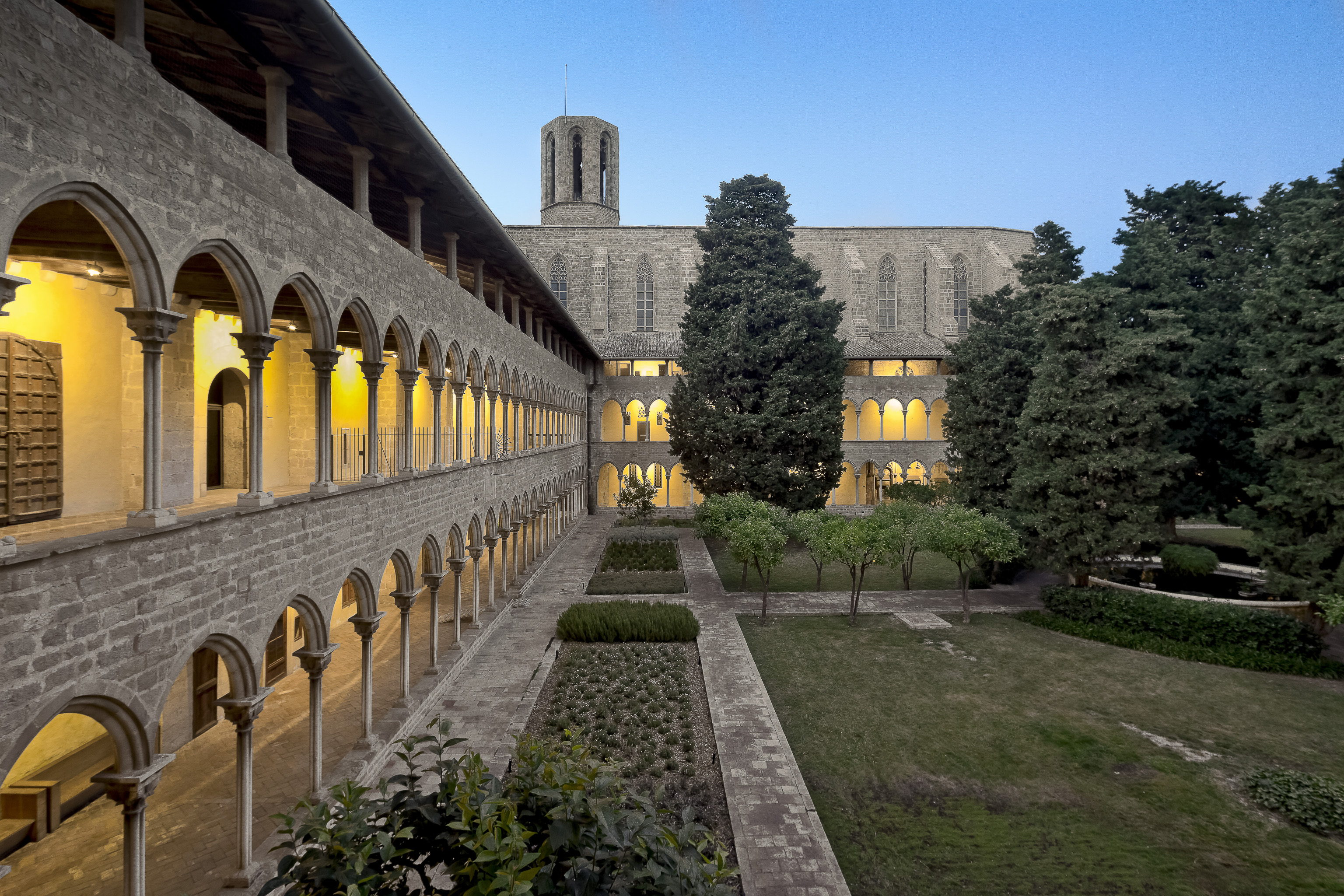 The cloister is the central structure around which the monastery is organized. Considered the world's largest Gothic cloister, it has two galleries with twenty-six columns on each side made of nummulitic stone – limestone containing fossil remains – from Girona, and a third upper gallery added later.
The capitals supporting the pointed arches are decorated with highly stylized leaves and the coats of arms of the monarchy and the Montcada family. The ceiling is made of wood and originally the royal bars in red and gold were painted on the boards, and also the gold bezants or bread rolls from the Montcada coat of arms, as seen today in the abbey room. The fusion of the Montcada and royal family coats of arms resulted in the emblem that Queen Elisenda left to the community for posterity. 
The main rooms of the monastery are laid out around the cloister: the chapter house (15th century), the abbey room, the infirmary (16th century), the refectory, the dormitory and the day cells. The latter, which line the cloister, constitute one of the most genuine and idiosyncratic examples of monastic observance. The day cells were small rooms where some members of the order spent the free time between community activities in solitude. Most of them are decorated like small chapels, with altarpieces, paintings, altars and liturgical objects in different styles, dating from the 16th to the 20th century, although the remaining ones are mostly recent.
In the monastery everything was organized around the central space of the cloister; this is why it became a place of transit, personal meditation and contemplation of nature as an image of the divinity. The cloister currently hosts a project that recreates a medieval medicinal herb garden, based on the writings preserved in the monastery and treatises containing the medical knowledge of the time.
Presentation

1

History

2

The Space

3