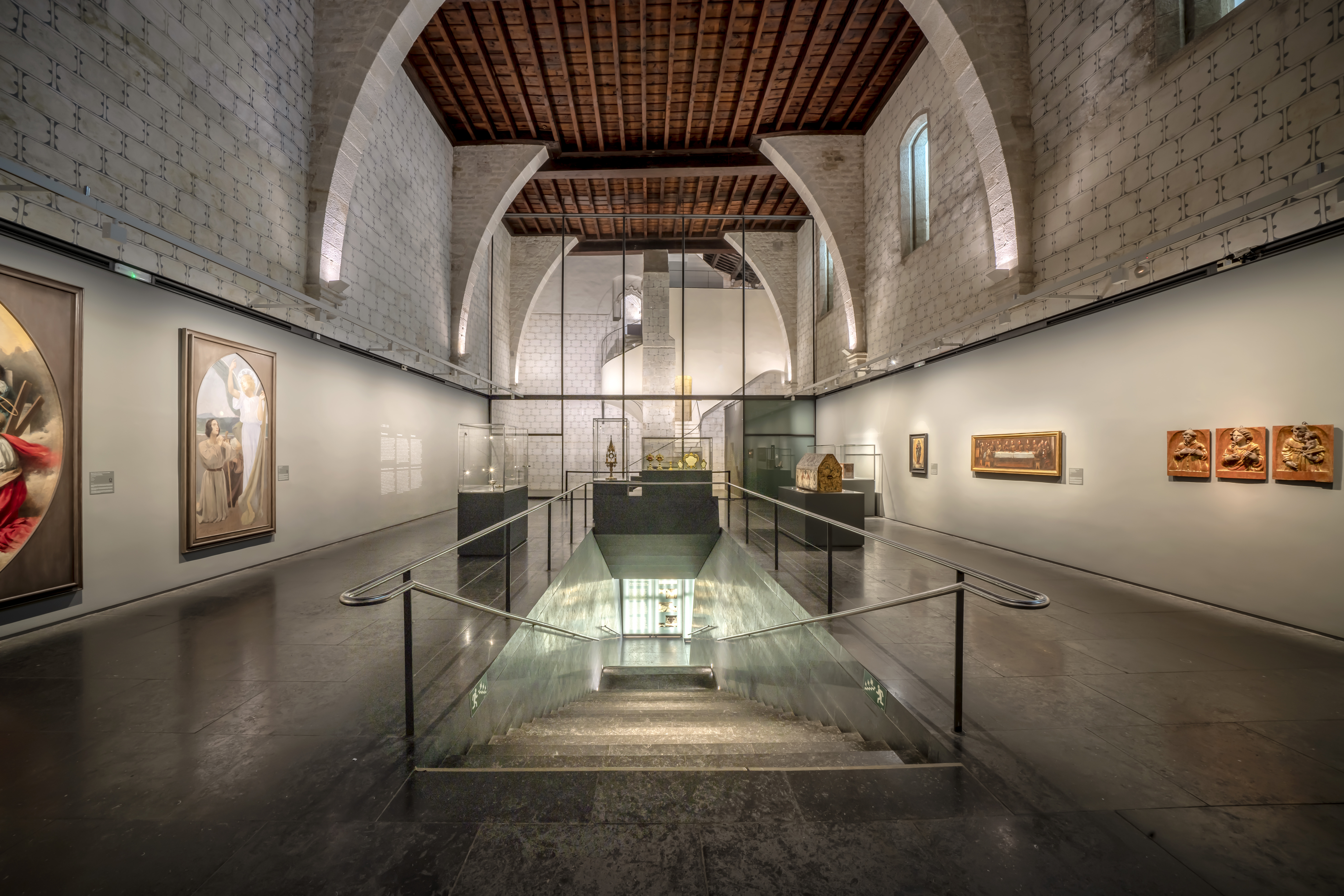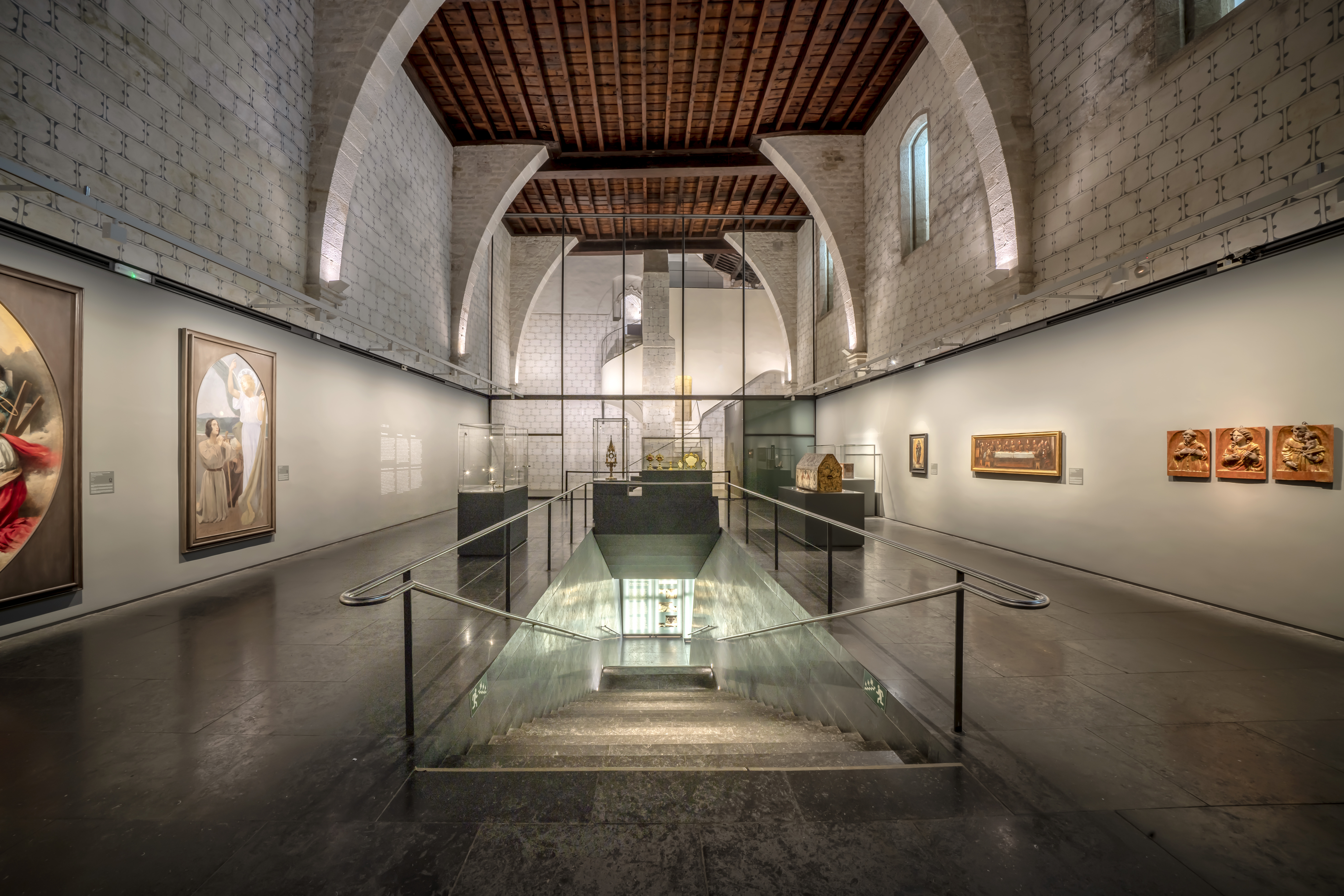 The nun's original sleeping quarters (dormitory), built in the north wing of the monastery, is now used as an exhibition hall. This is a large space, covered by a gable roof with exposed wooden beams supported by eleven lancet arches projecting from large corbels. The Queen's Room, adjoining the dormitory, is thought to occupy the site of part of the queen's former palace, which she ordered to be demolished in her will. In the 17th century this room was remodelled to accommodate the novitiate community.
The dormitory has undergone a number of alterations throughout the centuries to adapt it to the needs of the community. The first date back to 1393 when, thanks to 66 florins contributed by the Council of One Hundred, the governing body of Barcelona, a raised pavement was built to insulate the room against the damp and the cold of the ground. Some minor repairs were made to the windows and the room was whitewashed in 1514. Then, according to the records, work started in 1533 to fit the wood panelling that still survives today, for which purpose the ceiling was lowered and, consequently, the tops of arches concealed to create an air chamber. The roof of the second storey of the cloister was also built at this time, which meant the original windows in the room had to be modified. So while some were bricked up, other higher windows were built into the north facade.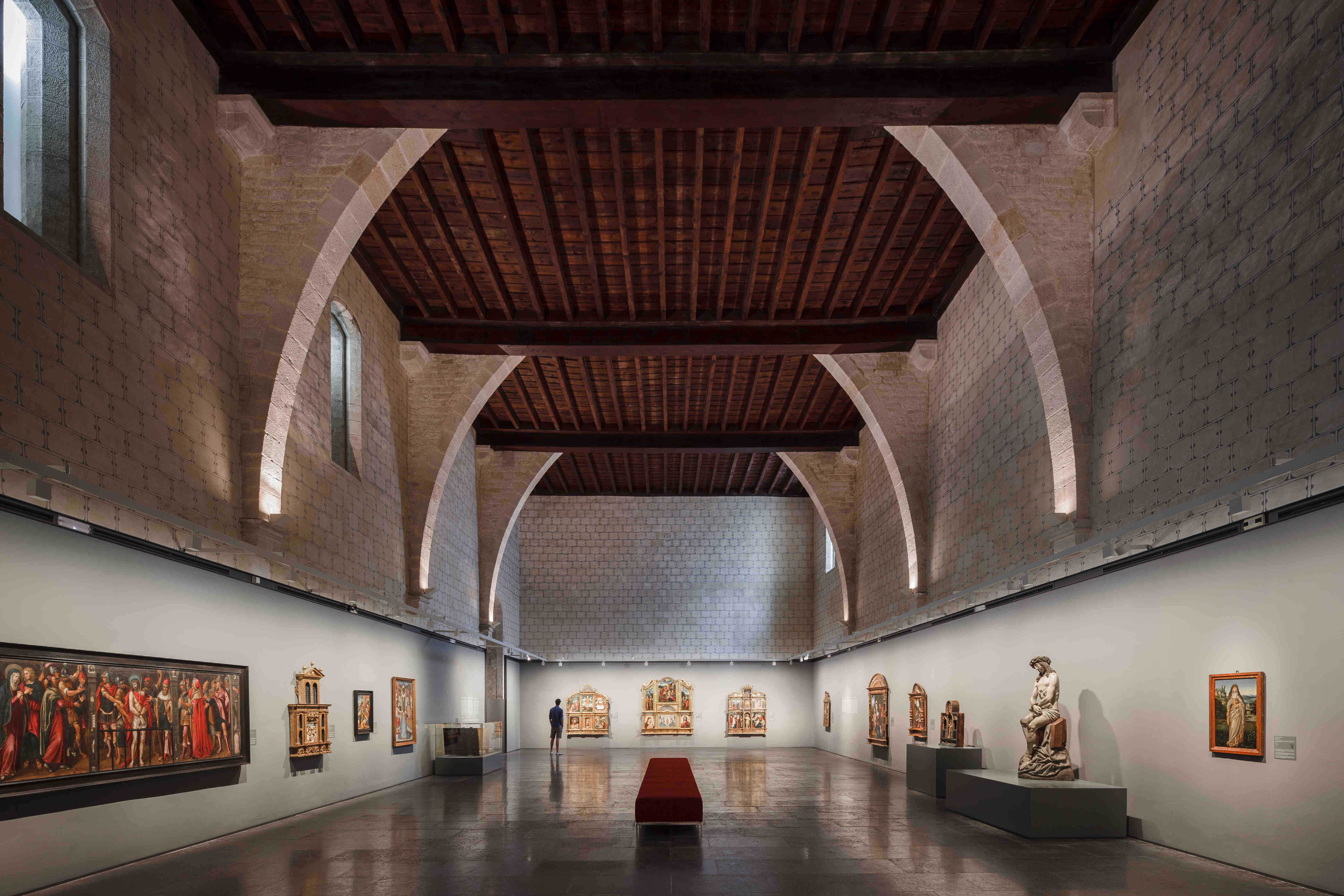 In the early 20th century, thanks to Sister Eulària Anzizu's dowry, the dormitory was divided up into a series of cells that lined both sides of the room and gave onto a central corridor.
The dormitory and the Queen's Room were the object of a major refurbishment in 1993 which provided the monastery with a fully equipped exhibition space of exceptional heritage quality.
Presentation

1

History

2

The Space

3