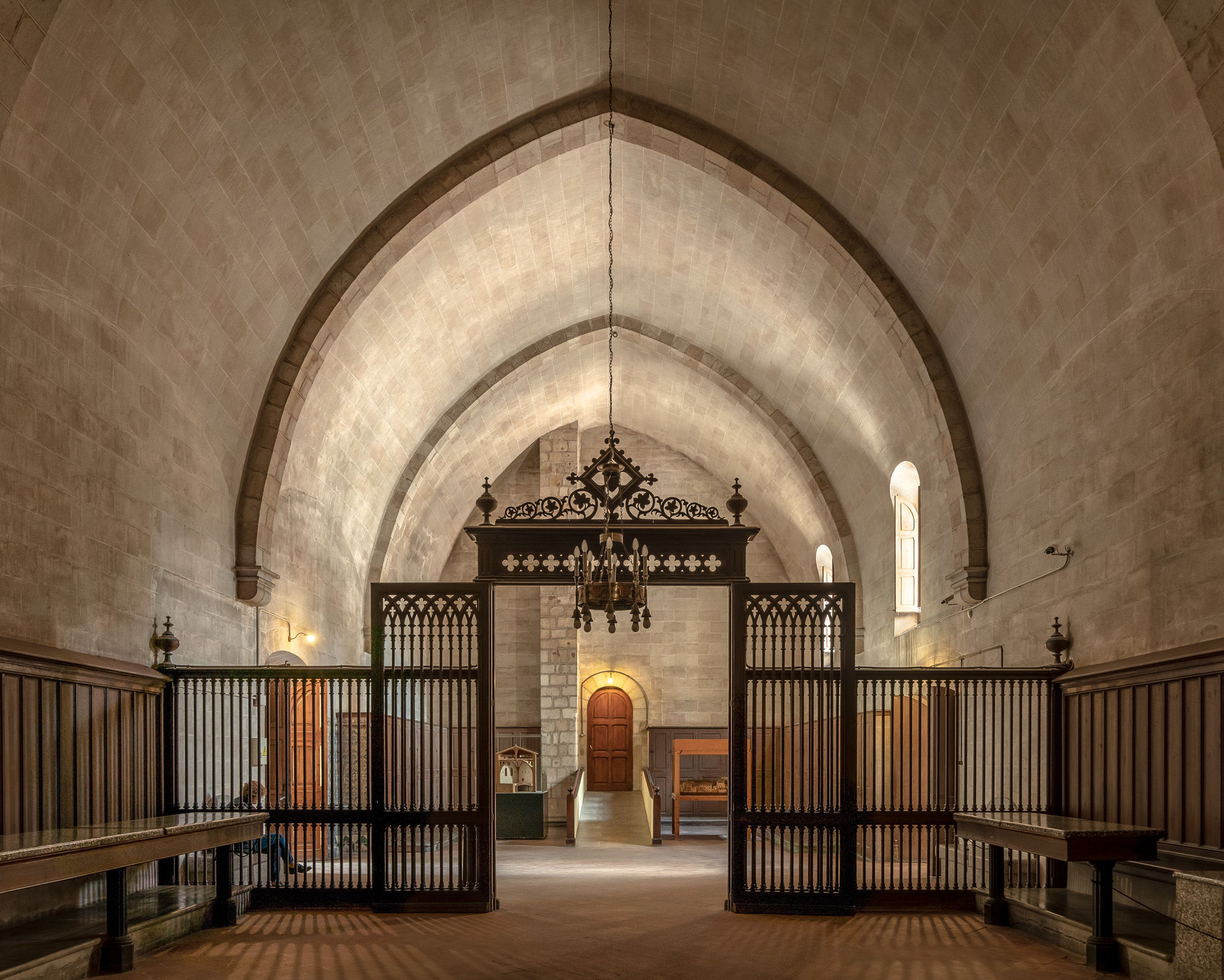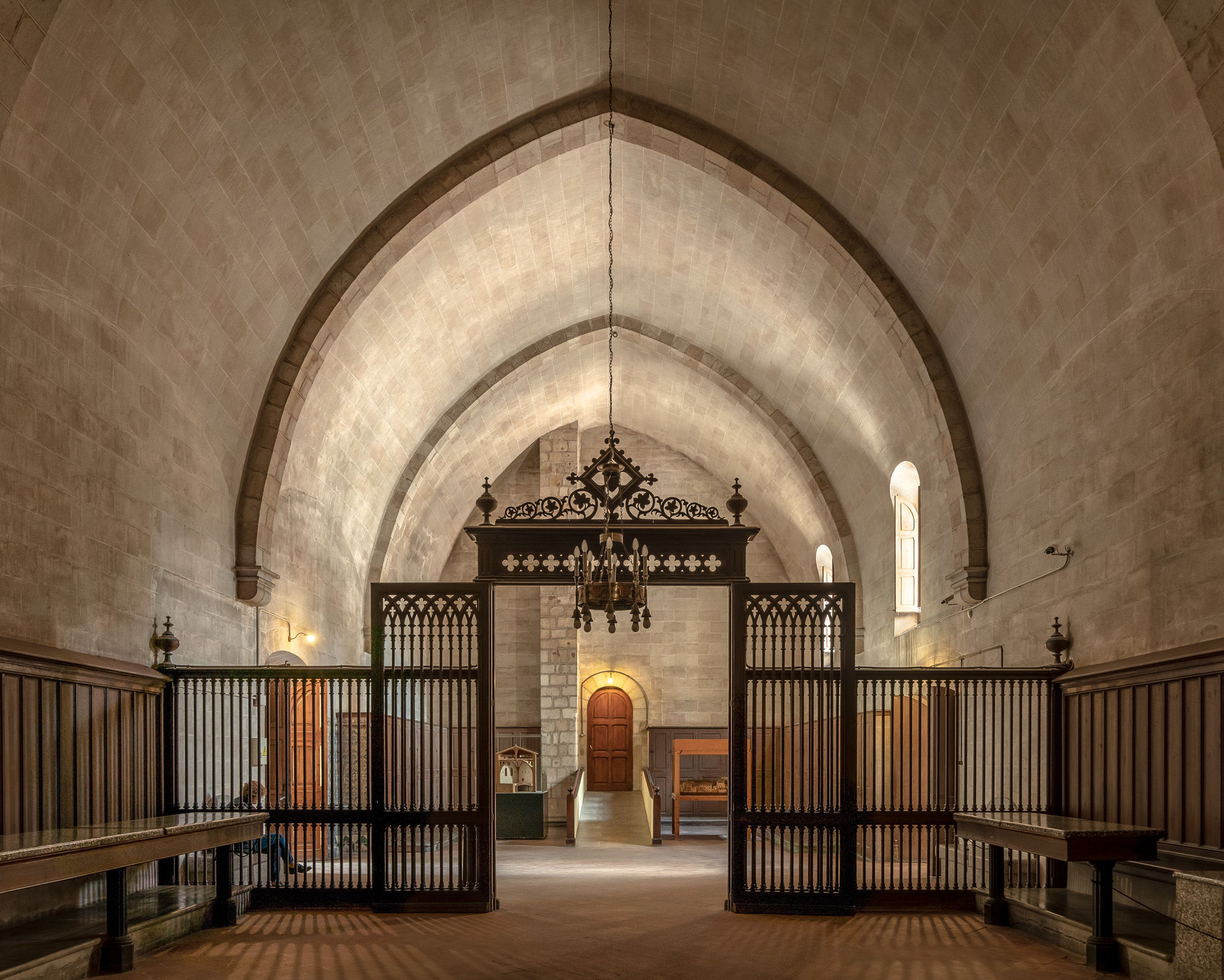 The refectory, where the nuns had their meals, in silence, is located in the cloister, facing the Fountain of the Angel, where the nuns used to wash their hands. The antechamber, called De Profundis, still conserves the original wall cabinets, covered with tiles from Valencia dating from the 16th and 18th centuries, where the individual eating utensils were kept. This intermediate space was where the first prayer was said, addressed to the departed nuns and benefactors of the community.
At the head of the room there are murals by Francesc Granell, dated 1516 and commissioned by the abbess, Sister Maria d'Aragó, whose coat of arms is also represented. The set of sculptures that accompanied the scene disappeared during the Spanish Civil War.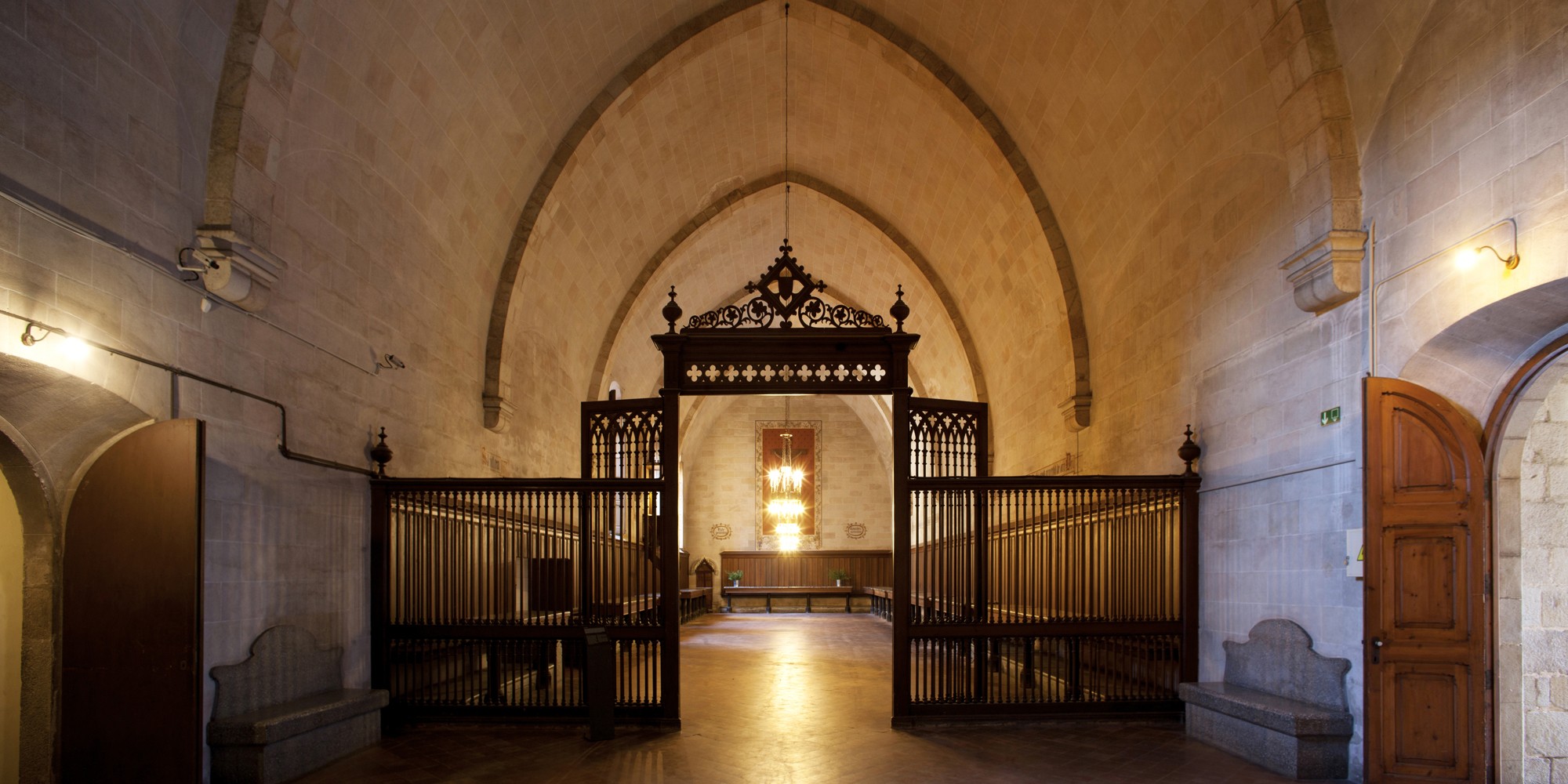 The refectory owes its current appearance to the refurbishment carried out in the late 19th century by Joan Martorell, who replaced the original nave with its gabled roof and wooden beams supported by stone arches. Following the restoration trends of the time, he had brick vaults built between the arches to create the appearance of a pointed barrel vault ceiling and give the room a more medieval look. The furniture was also renewed, with the installation of the pulpit from where the nuns were led in prayer, artificial granite table tops, wall benches with wooden backs, and the wooden lattice that separated the De Profundis from the dining area. The entrance to the kitchen is next to the refectory, with the two connected by a window.
Prayer marked monastic life and daily routine. The day was divided up by the canonical hours, the major and minor hours. In the major hours the community gathered to celebrate the matins and lauds (morning prayers), vespers and compline. The time remaining between the major hours was distributed as the minor hours: the prime, the terce, the sext and the none. At two o'clock the community ate in silence while a nun read from the pulpit, located at the far left end of the refectory. Until four o'clock (the none or ninth hour), the nuns had free time, which was spent in silence. During the none they prayed again. They continued working or had free time until seven, the time of vespers (evening prayer). At nine in the evening they had supper in silence in the refectory and this was followed by the compline (night prayer).
Presentation

1

History

2

The Space

3