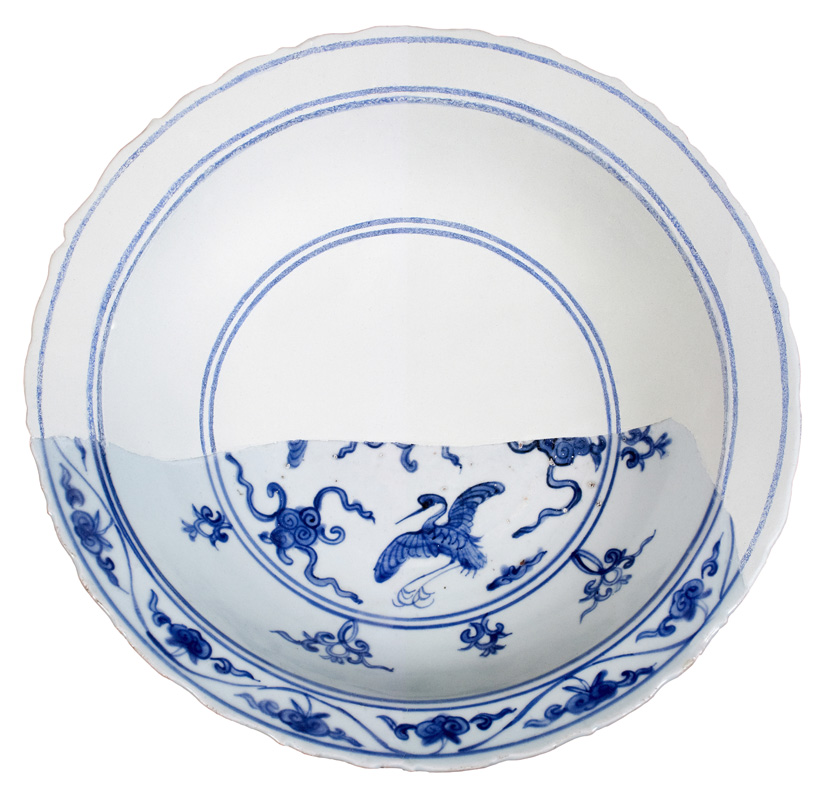 The monastery pottery collection illustrates the daily lives of the nuns in considerable detail, with a variety of pieces dating from the 13th century, before the foundation of the monastery, to the 20th century.
The collection consists of a large amount of reject pottery used to fill in the spandrels in the chapter house: substandard pitchers, pots, jugs, jars and cruets acquired in bulk for this purpose. Along with these reject pieces, the monastery has a large collection of pottery tableware used by the nuns, including pieces specially ordered by the community from mostly local Catalan workshops. There are bowls and plates of different sizes, made of white earthenware and decorated in the special blue of the monastery, and the coat of arms of the Monastery of Pedralbes appears on most of these pieces, in the middle, in some cases surrounded by concentric circles. There are also pieces with a letter A, the symbol of "Ave Maria", as well as others identified with the name of a room or the name of one of the nuns who lived there.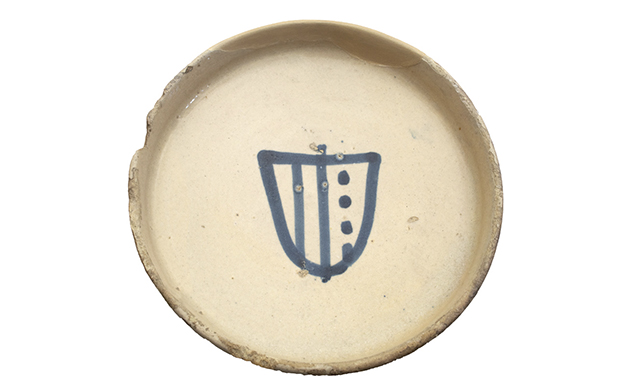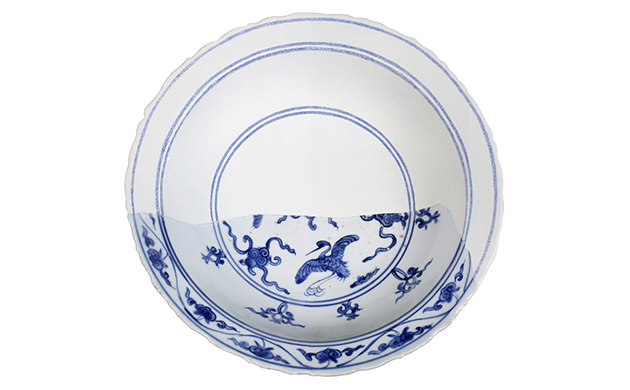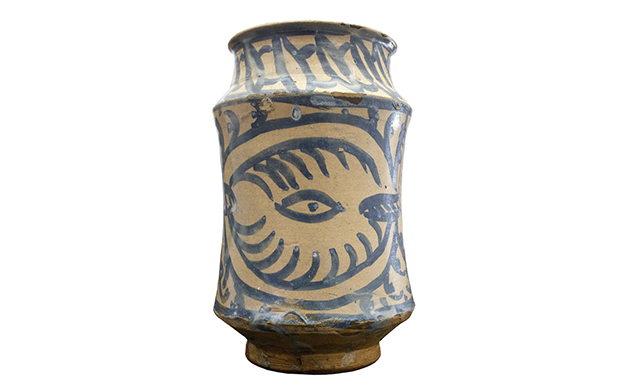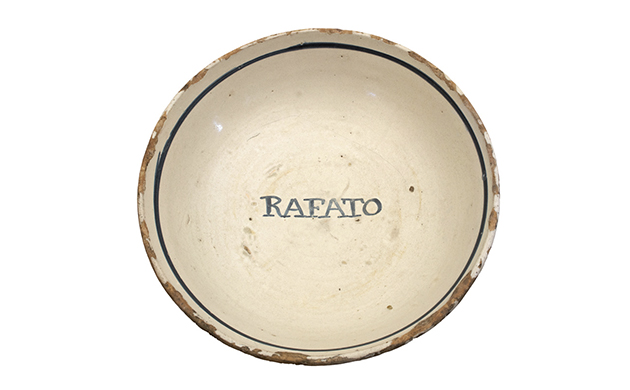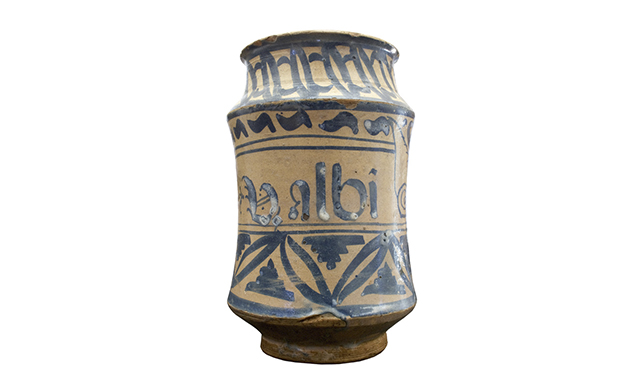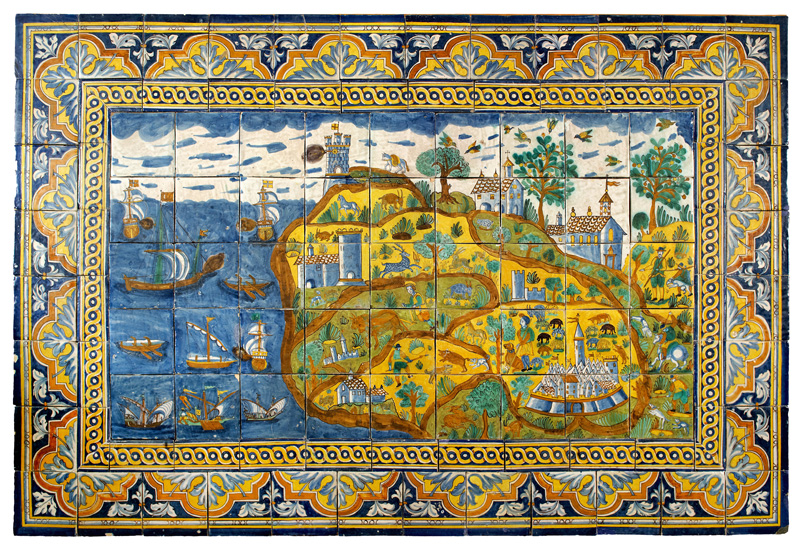 The monastery tableware was enriched by other objects ordered from different potters, from whom the typical utensils used for cooking were acquired: pots, pitchers, salt cellars, cruets, washbasin, mortars – pieces of earthenware glazed in white and decorated in blue, green or metallic hues, or oxidized. The large, glazed, earthenware receptacles used to store oil, grain and wine complete this general collection.
The most significant pieces in the collection, apart from the crockery on display in different parts of the museum, include an oxidized green, ceramic jug, which is an example of a new form within the established range of everyday pottery produced in Barcelona in the late Middle Ages, the 14th-century apothecary jars in green and manganese and the Manises honeypots dating from the 18th century.
The monastery also has pieces imported from Chinese workshops and from Manises, Ribesalbes and the Cartuja in Seville, as well as from England and Italy.