Monastery of Pedralbes. The Monastery Treasures
Extensive and thorough restoration and conservation work has resulted the new exhibition "The Monastery of Pedralbes. The Monastery Treasures", ten years after it's first inauguration in 2005, presenting a unique collection of works of art, furniture and secular and liturgical objects from the monastery treasure, built up over the centuries by the community of Poor Clares at the Royal Monastery of St Mary of Pedralbes.
The donations came through the dowries contributed by novices on entering the monastery and which they bequeathed to the community on their deaths. The fact that Queen Elisenda lived in a palace adjacent to the monastery, located on the site currently occupied by the Queen's Room, encouraged the entrance of novices from noble backgrounds, who left a rich legacy and embellished the different rooms on the premises with their contributions to the community.
Located in the old dormitory – refurbished as an onsite exhibition space to house the religious paintings from the Thyssen-Bornemisza collection (1993-2004) – the new exhibition, prioritizing the space over the exhibition design, is divided into four large sections in order to group the pieces by historical periods.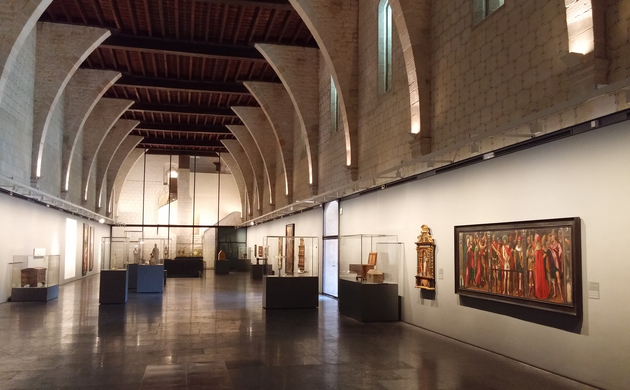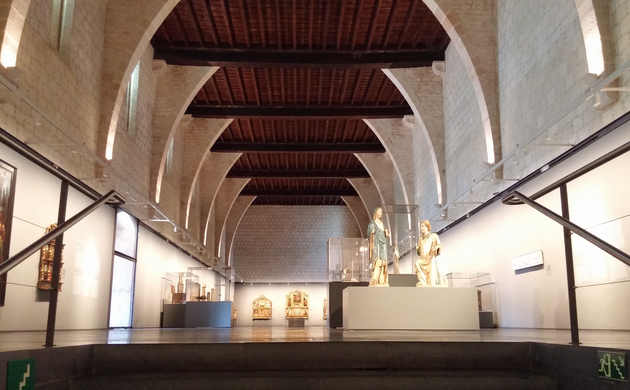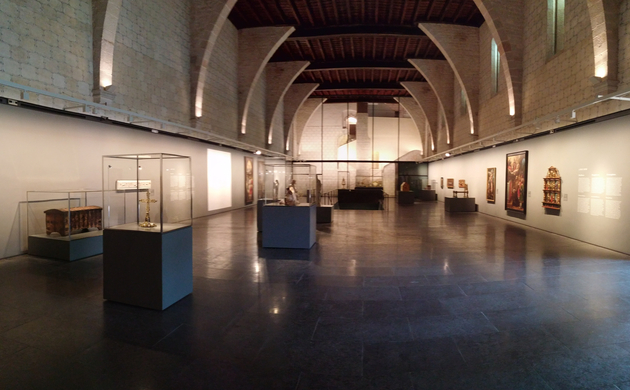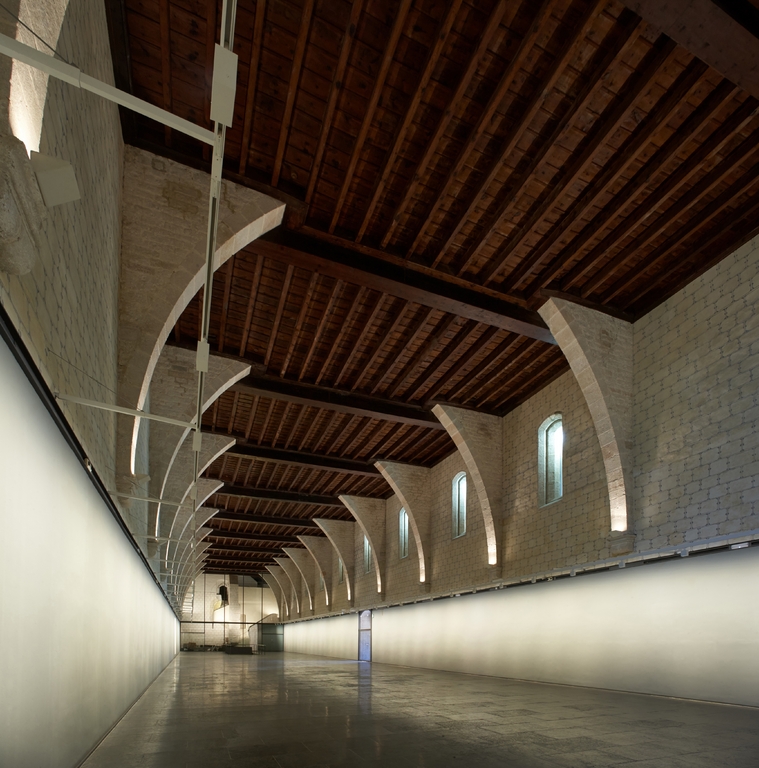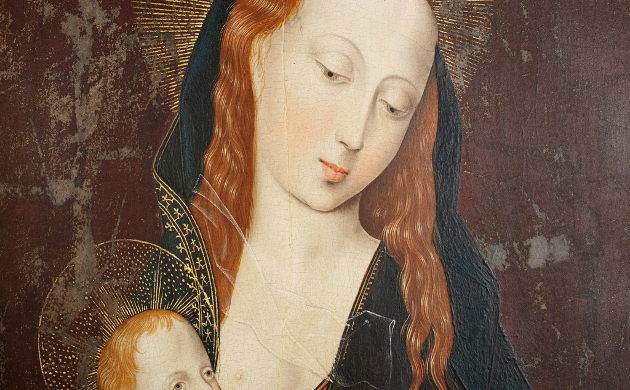 The first area contains the earliest pieces belonging to the monastery, from the 14th and 15th centuries, ranging from secular low reliefs to sculptures of several Virgins from the 15th century, annunciations, gold and silver works such as reliquaries, and furniture for personal use.
The second area houses the pieces dating from the 16th century, from various sources but the Netherlands in particular. The highlights are the altarpieces, sculptures and Flemish paintings, furniture, gold and silver work, and a collection of choir books that reflect the introduction of the strict observance reform.
The third area, the Baroque section, mainly contains works from the 17th and 18th centuries, of modest quality but very representative of the period as regards both the religious and economic aspects, considering the situation at that time. The furniture for individual use is of particular interest.
The last area, which covers the 19th and early 20th centuries, houses works that belong to the Renaixença, a movement that sought to exalt a medieval world linked to an idealized glorious past. They reflect strong historicist influences, inspired mainly in Gothic art. The exhibition includes several pieces in gold and silver, and works by outstanding artists of the time, such as Tamburini and Joan Llimona.