Monastery storage furniture. The greatness of simplicity
From January 12th 2021, a small sample of the furniture preserved by the community of nuns is shown on the premises of the old infirmary of the monastery of Pedralbes, which stands out more for its historical value than its artistic value. It is a collection of furniture of basic construction, simple and austere, where utility and functionality prevail over any aesthetic aspect. Its origin, however, is diverse and apart from the commissions and dowries, can be found indeed in the donations of patrimonial goods of Queen Elisenda, the founder of the monastery, and the nobles who accompanied her when she entered the monastery. That is why the sample of furniture from the fourteenth to the nineteenth century that we present, despite prioritizing the basic needs of the nuns relating the container furniture (worship, singing, archiving, nursing, clothing, reading) testifies, although timidly, a small sample of courteous furniture, which entered the monastery as part of the paraphernalia and dowry of many women from noble families and wealthy classes.
Given that there are very few preserved pieces of furniture of this kind that have survived to the present day, the collection of furniture presented in the exhibition is a unique opportunity to learn about the history of the monastery from its most ordinary objects, which gives them a very remarkable and culture value.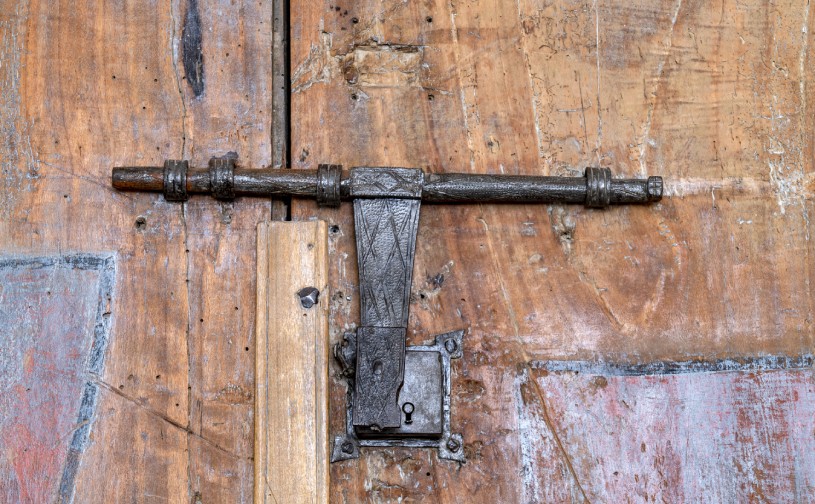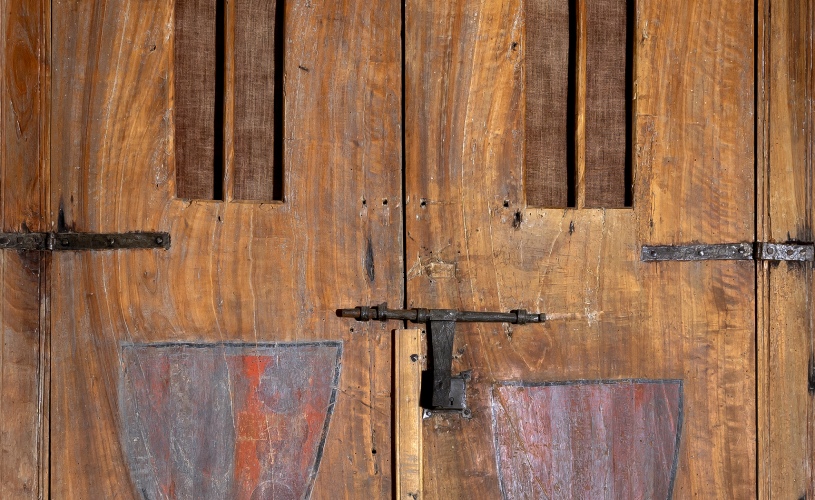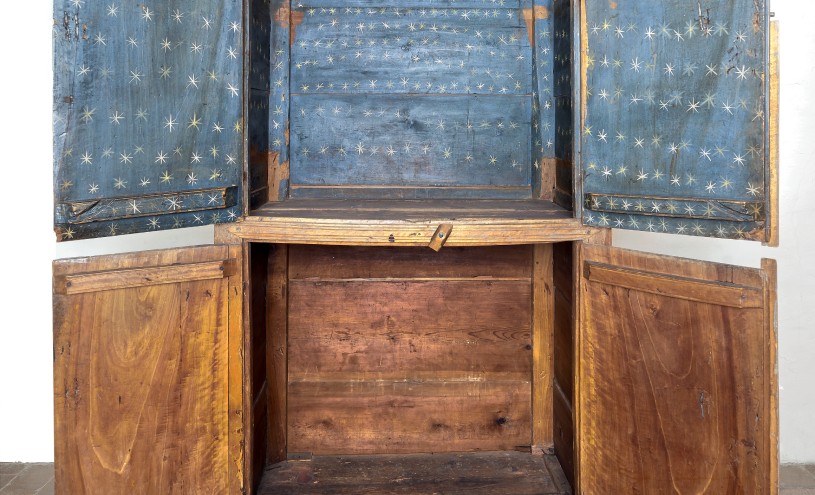 Inside the old infirmary of the monastery, time stands still observing the basic construction and the lack of decoration of the container furniture of the community. Its design is governed by its purpose, expressed under the qualities of simplicity and austerity, which remind us of the vow of poverty. They bring us back to what is essential, illustrating how good it can be to eliminate what is unnecessary. The construction of the furniture used to be the responsibility of the carpenter of the monastery and the wrought iron was served by the locksmith, and, as it was expensive, it was reused.
Over the centuries, in order and store objects, three forms of container have been devised, each one as a result to different needs: Boxes, ideal for transfers, as the contents are seated in the base; cabinets, designated to store objects that must be visible in fixed places and drawers, which protect the contents in sealed compartments. From these three structures and the variants that follow them, the collection that we present has been organized in seven different areas: Praying in the Queen's palace; to heal the soul by signing to the heart; the box, from universal container to dowry; Multifunctionality in past times; Cabinets to administer the monastery; the closets. Time stands still and the walls as a closet structure
In addition to the furniture, through the exhibition there are also other elements such as paintings, scaglioles, and various ceramic pieces that brings us closer to life of the community of the nuns of the monastery of Pedralbes.