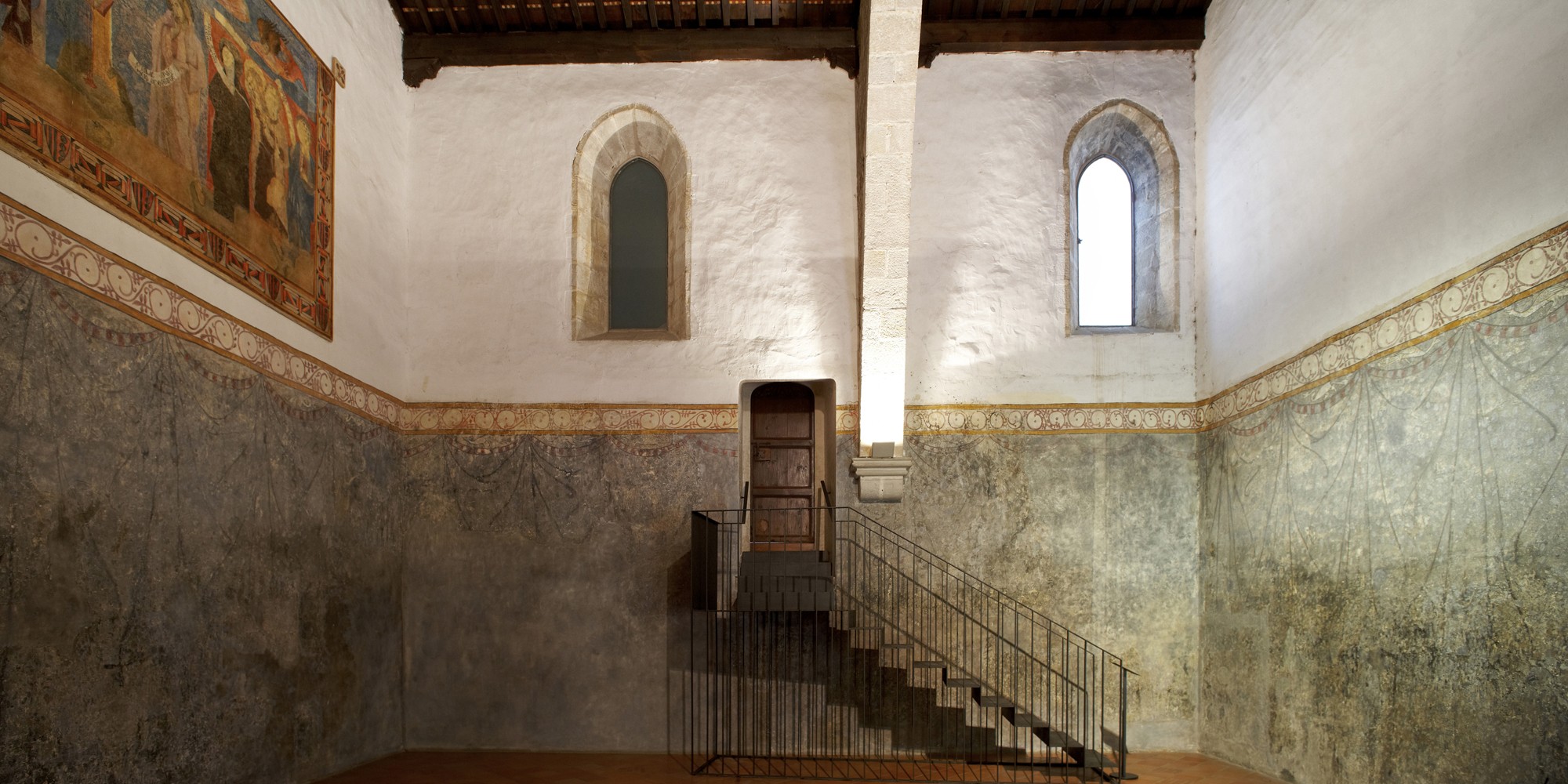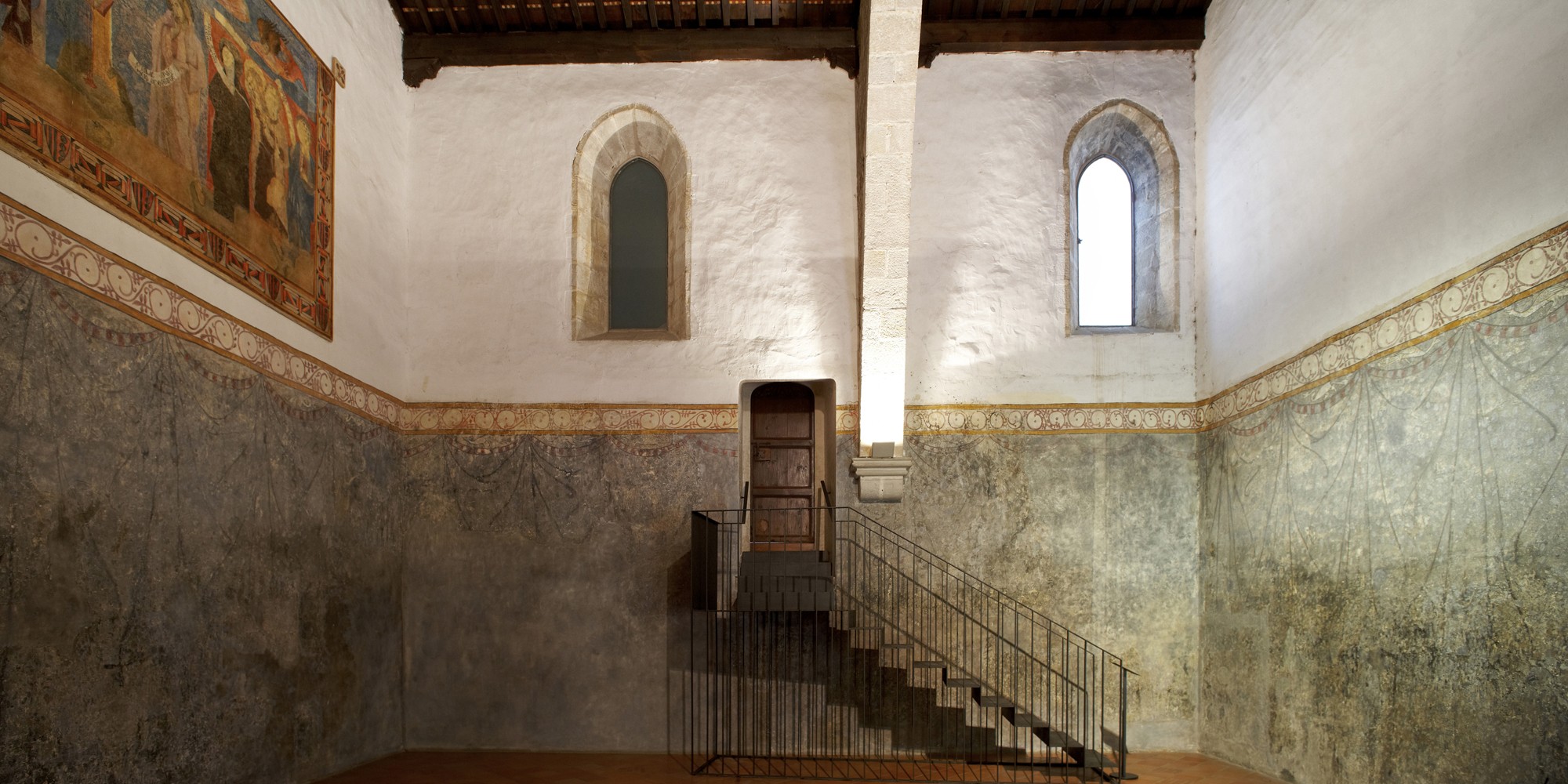 The abbey room is one of the few surviving spaces from the 14th century which, despite having undergone a number of alterations over the years for different purposes, preserves part of the mural decorations from the beginning of the century when it was built.
The paintings in the abbey room, done using a mixed fresco-tempera technique, were discovered under the whitewashed walls in 1938 by Agustí Duran i Sanpere. They depict draperies with fantastic animals and cover the entire room. On one of the walls there is a painting representing a tapestry surrounded by a border of geometric motifs combined with the monastery coat of arms. A crucifixion and various saints appear there: on the left, St John the Evangelist, St Clare and St Eulàlia; and on the right, the Three Marys with St Louis of Toulouse and St Francis of Assisi.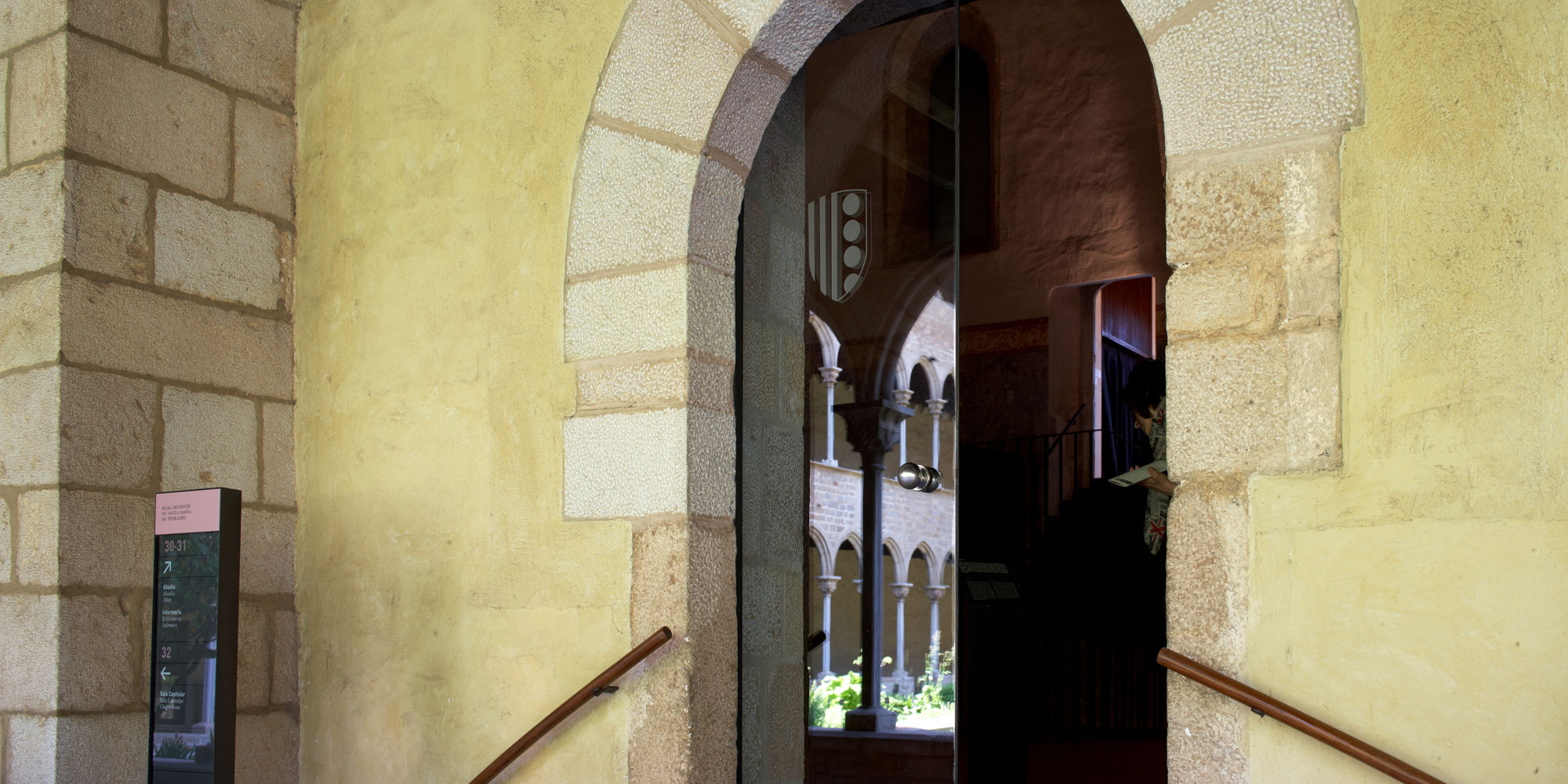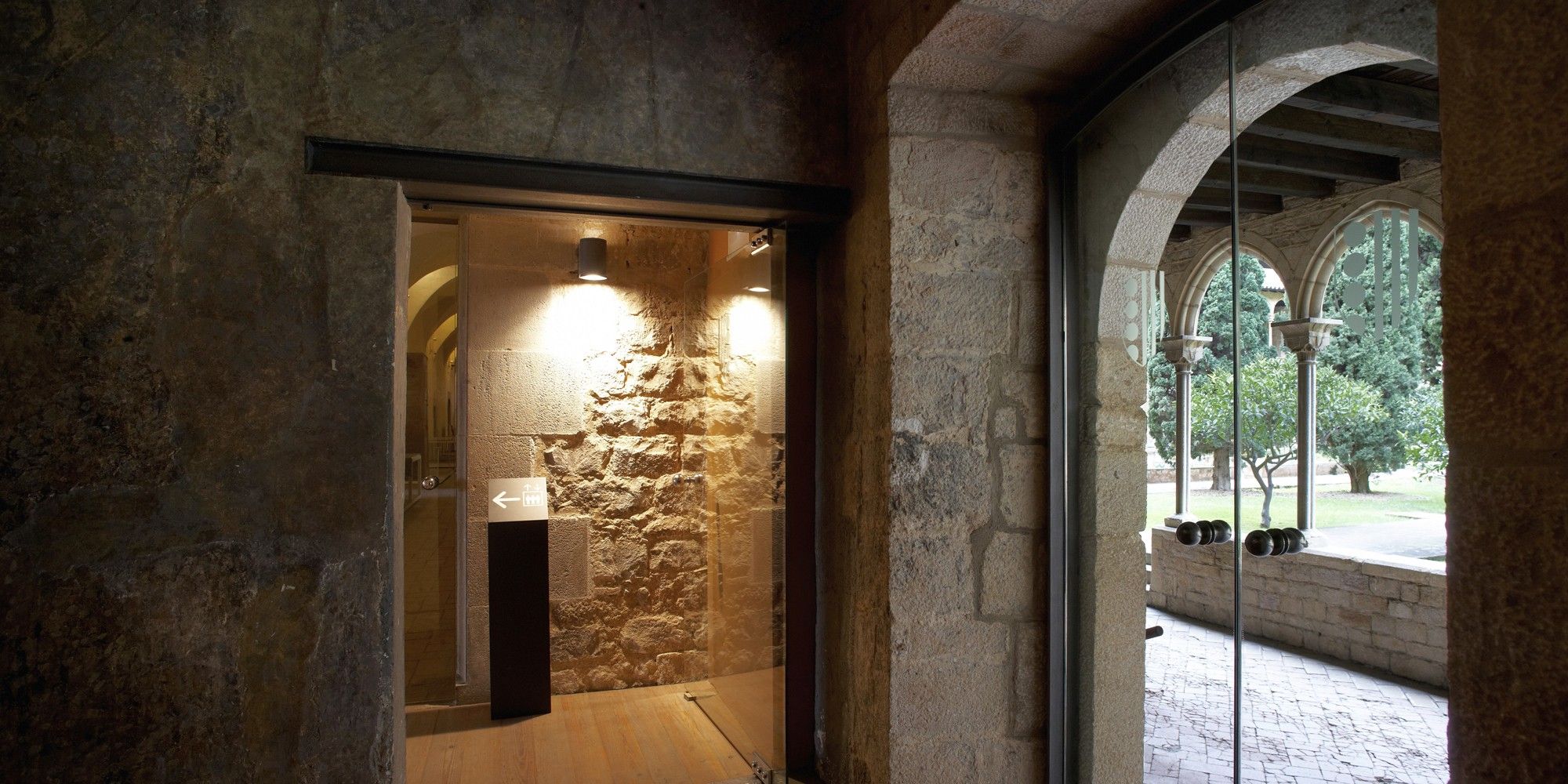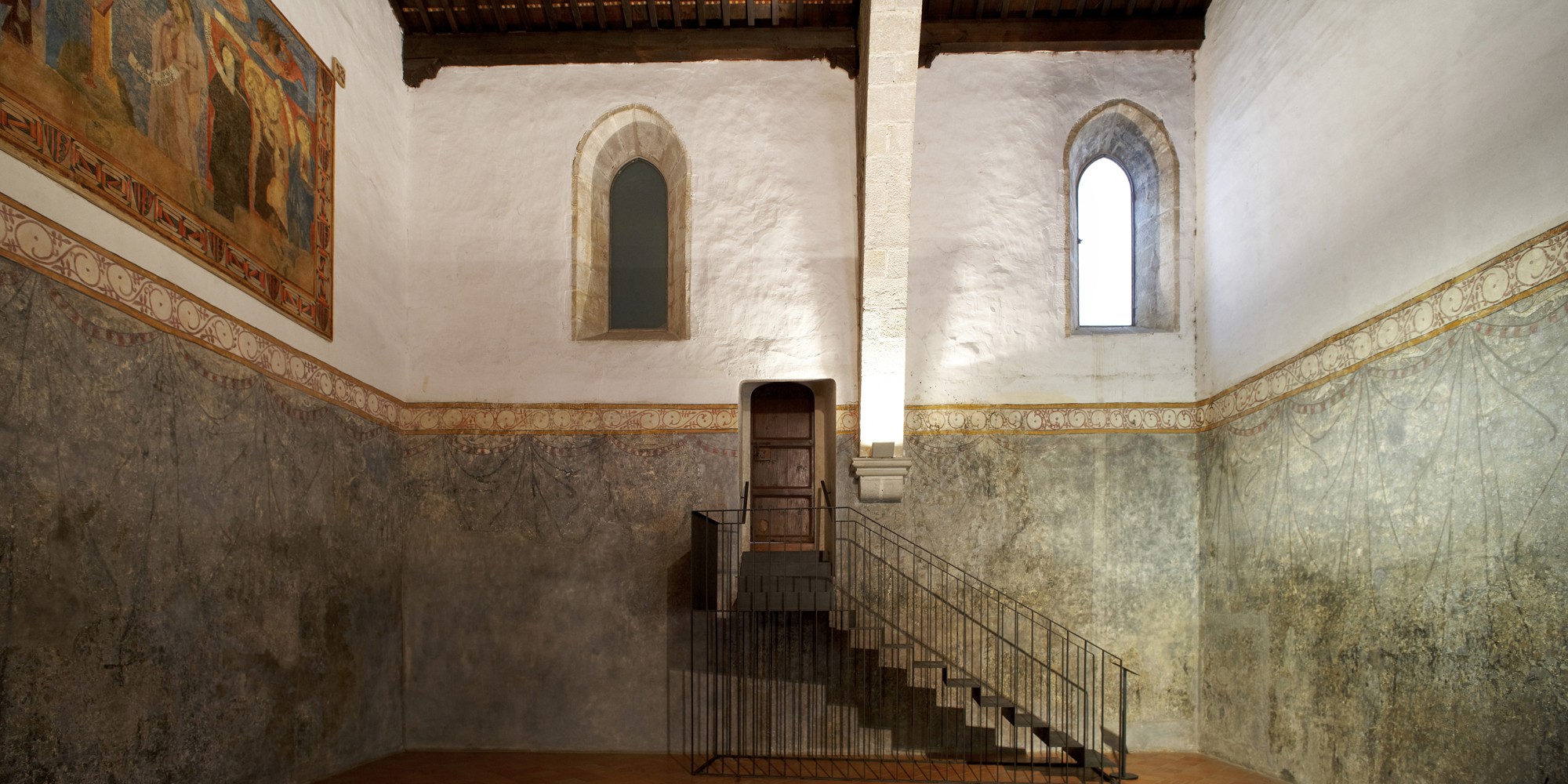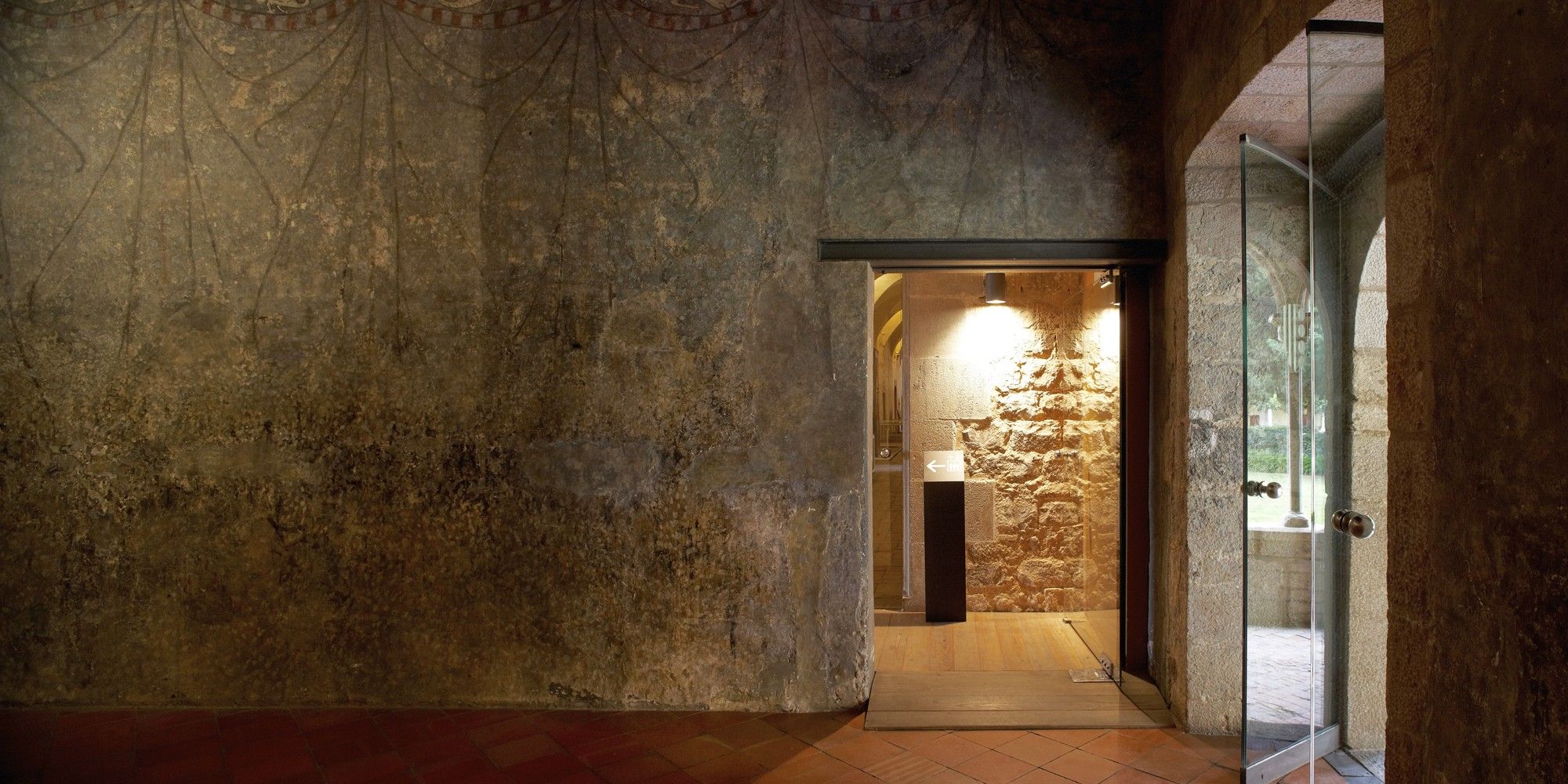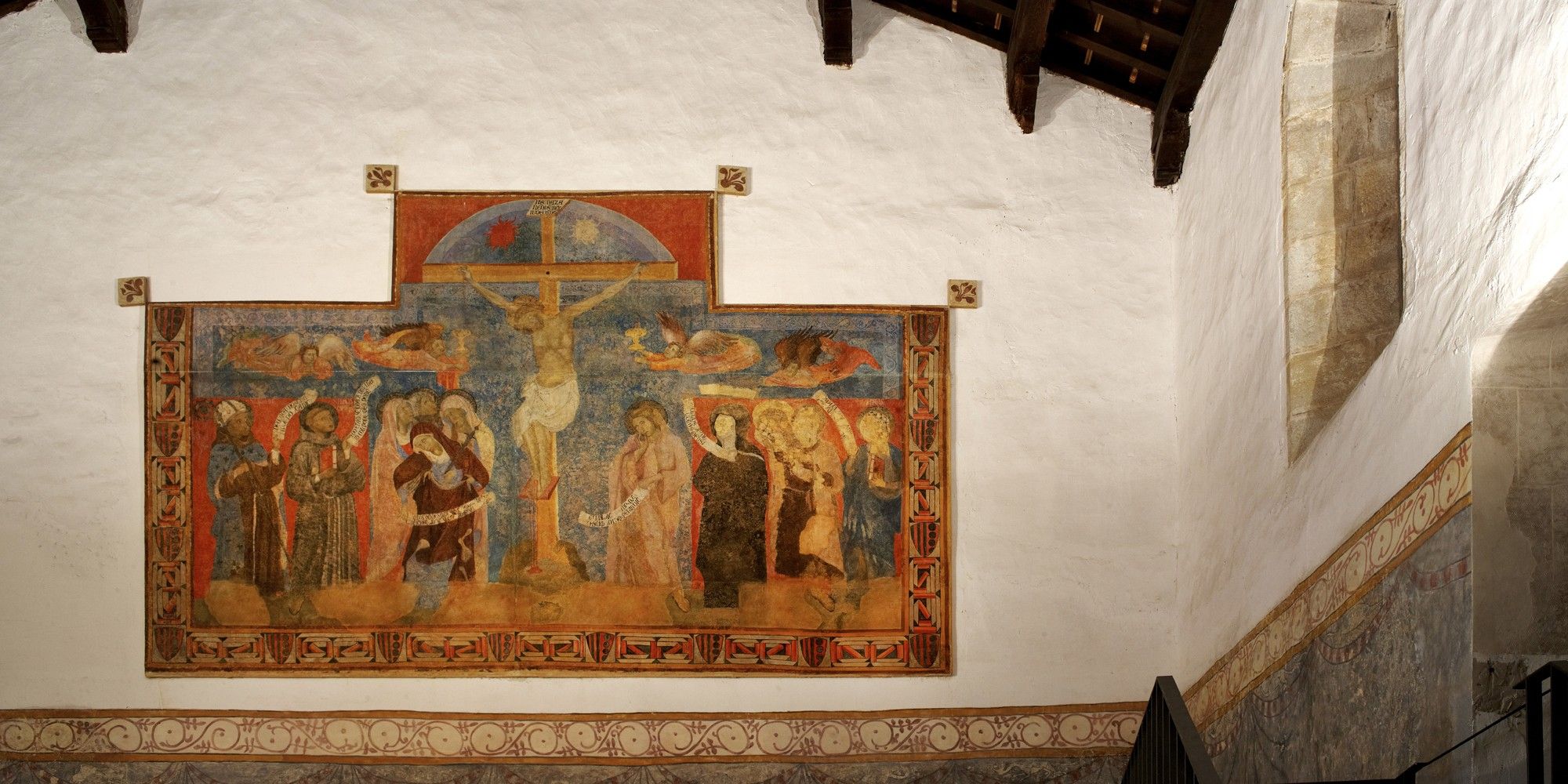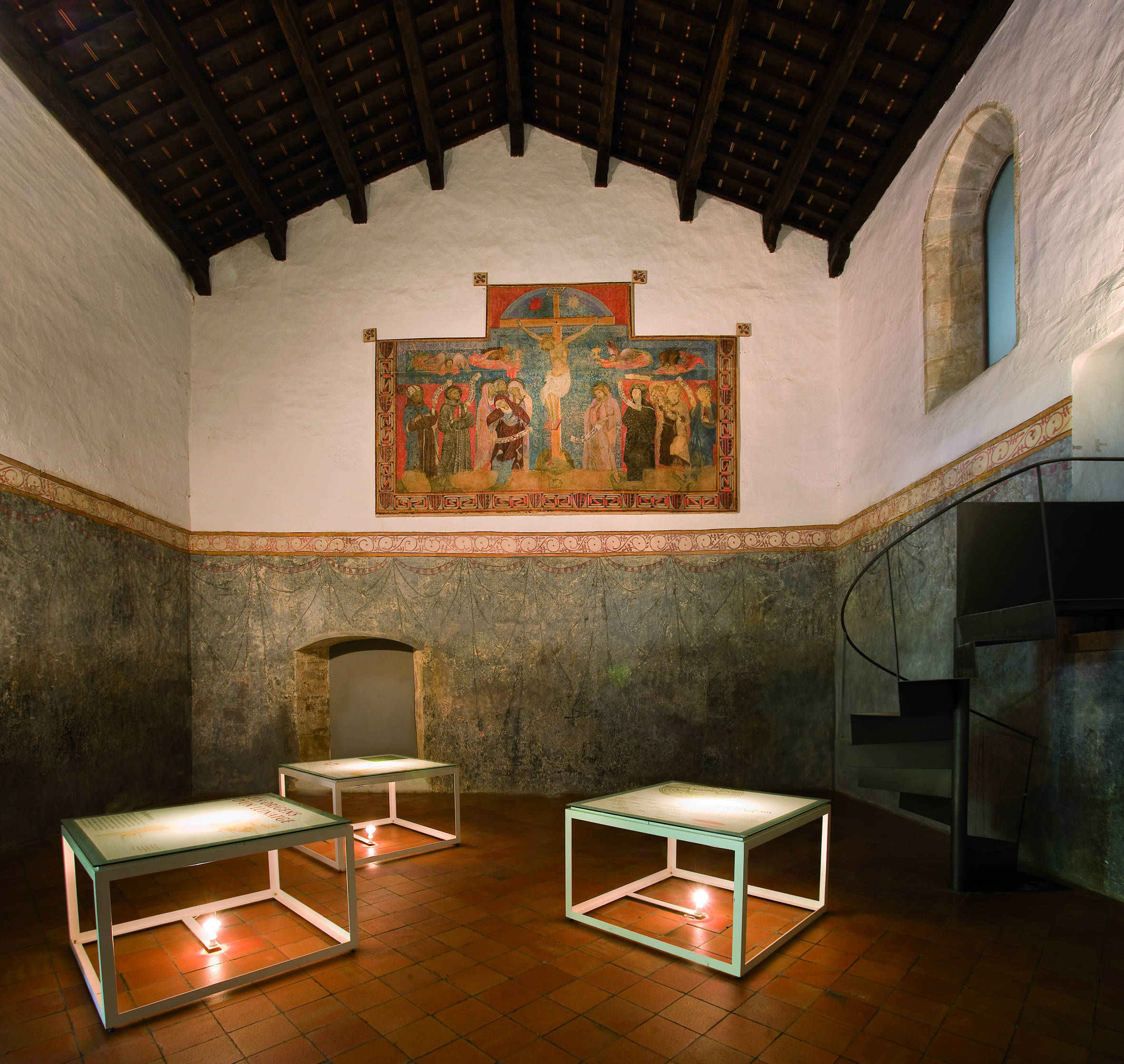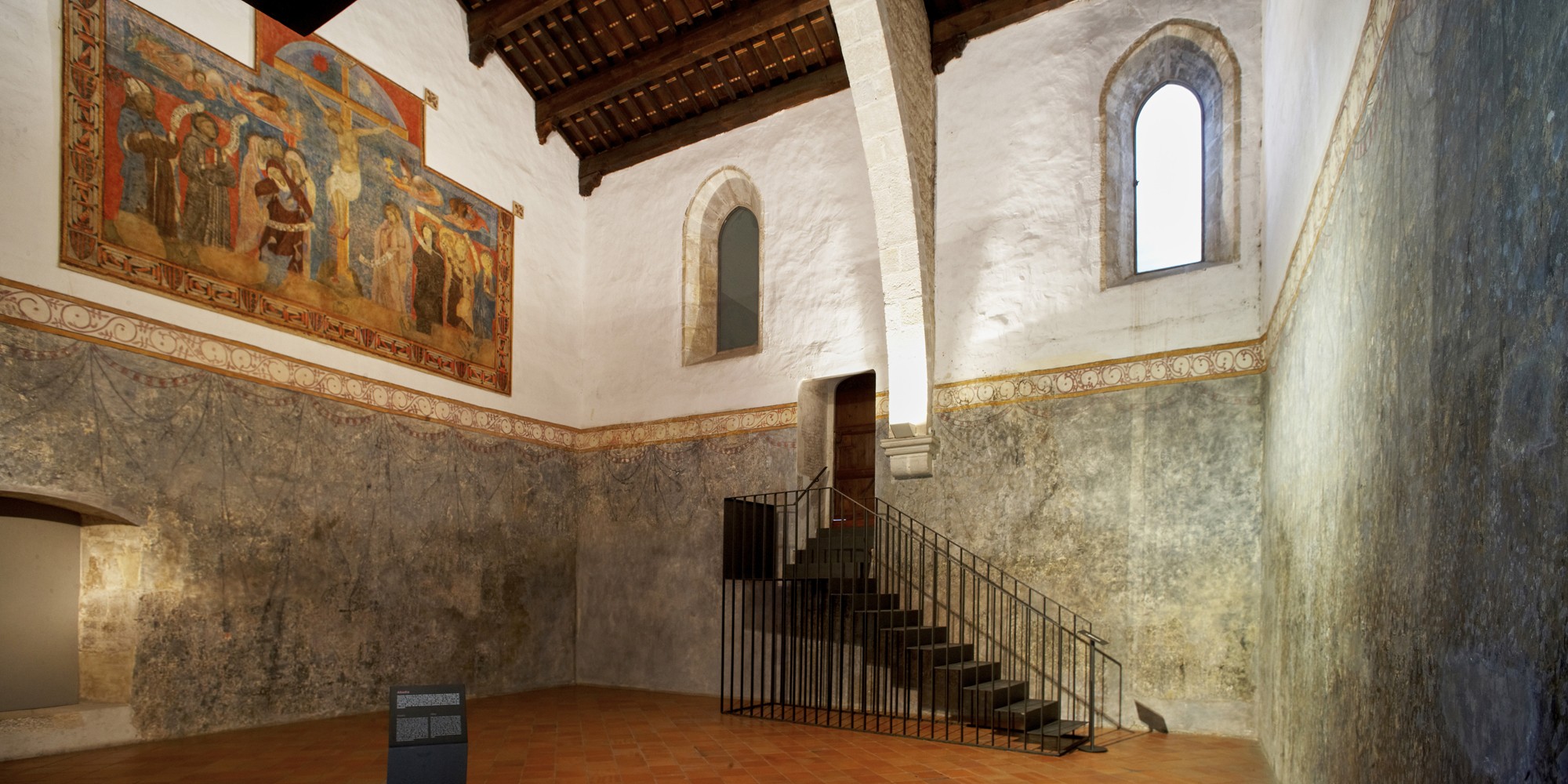 The reconstructed ceiling imitates the original polychrome decoration, alternating the bread rolls or gold bezants from the shield of the Moncada family with the motifs of the royal coat of arms, which together made up the monastery coat of arms.
A staircase inside the room leads to the Cell of the Holy Crosses, built in the late 15th century and mentioned in the records as "the abbess's retreat", as it was her private cell. In the 19th century it became the private cell of Sister Eulària Anzizu, archivist and patron of the monastery. Towards the end of the Spanish Civil War (1936-1939), the cell was occupied by Agustí Duran i Sanpere, director of the Archives of the Government of Catalonia and responsible for coordinating the task of safeguarding the Catalan documentary heritage.
Presentation

1

History

2

The Space

3