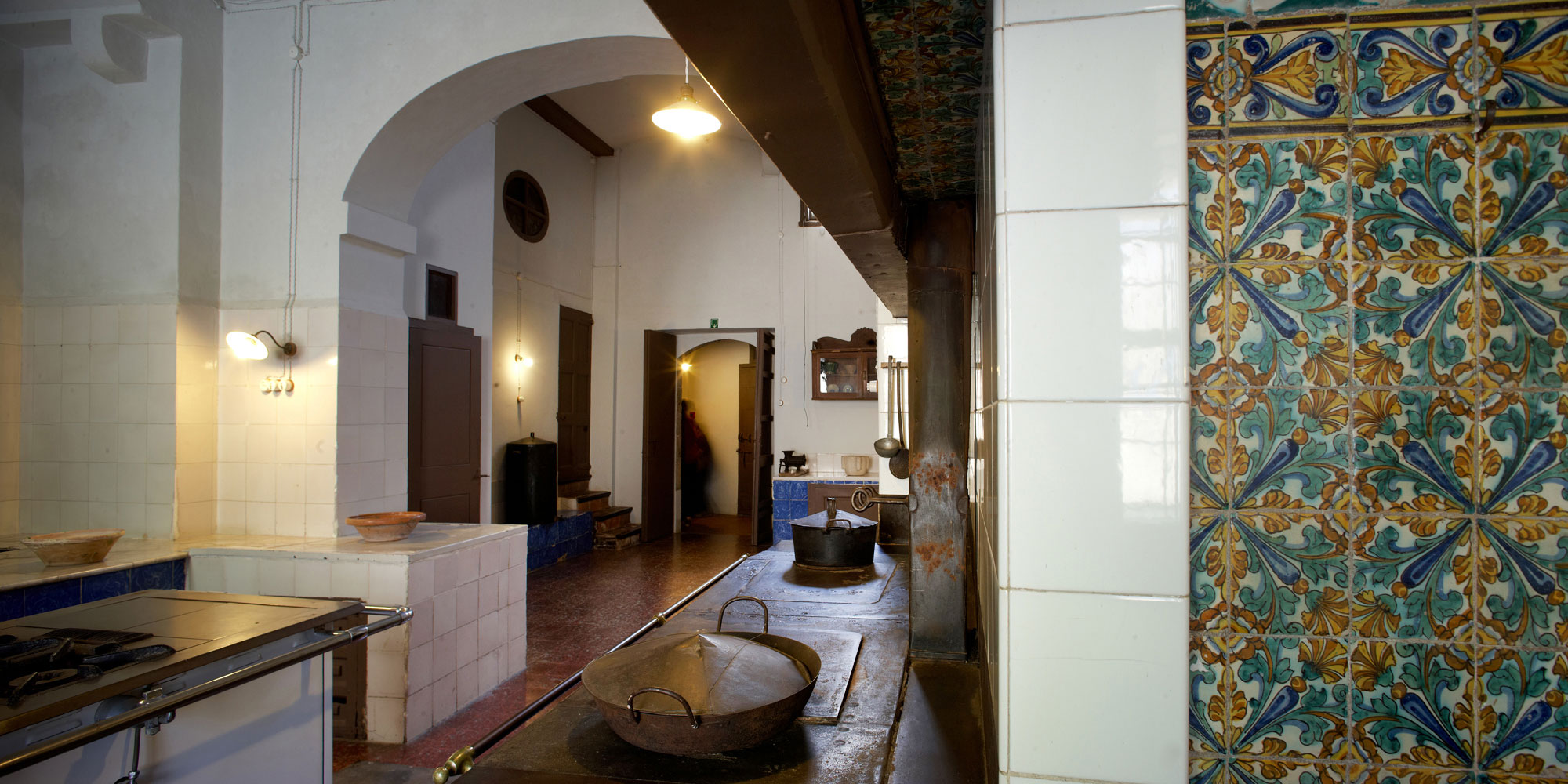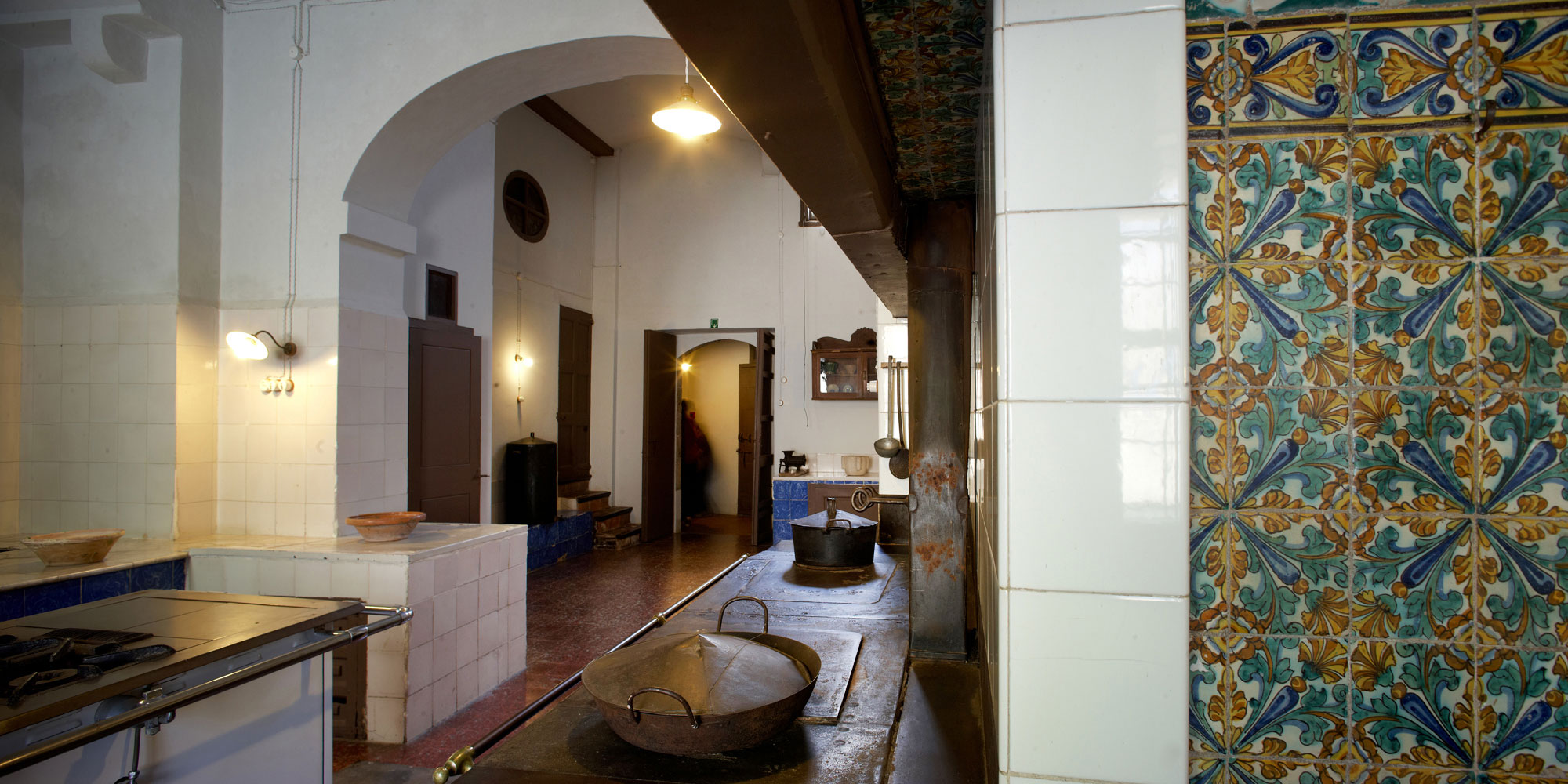 The kitchen is one of the areas of the monastery which best reflects the passage of time. In use from the 14th century until 1983, it provides unique material evidence of the purpose it served down through history. Proof of this are the diverse household utensils, different tools for chopping and grinding, oil drums, wine barrels, pots and pans, the range and the cold room.
The room is first mentioned in 1364 as next to the refectory (dining room). The original kitchen featured a high ceiling and a central fireplace at floor level.
After a serious fire this primitive kitchen was rebuilt in 1602 by the master mason Joan Flix. The refurbishment cost 600 pounds, paid for by the Council of One Hundred, the governing body of Barcelona.
The existing stone sinks were fitted around 1520. In the late 19th century, the old bread ovens dating from the 16th century were replaced by high coal-fired stoves, known as "St Anthony's kitchen" because of the decorative tiles alluding to this saint. The various worktops were covered with white and blue tiles and an efficient wrought iron stove was later installed, finally to be replaced by a butane gas cooker.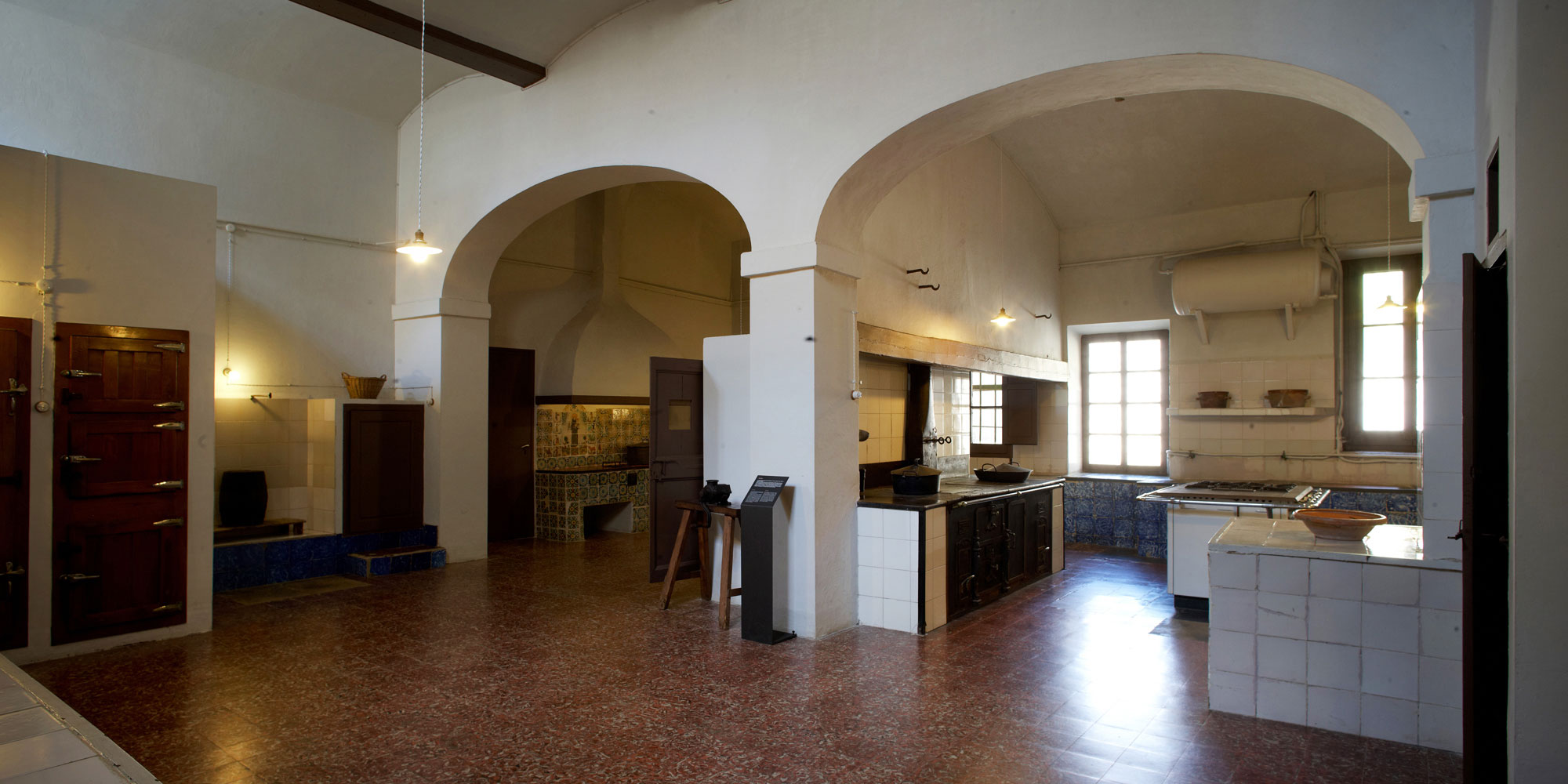 The monastic rule determined the nuns' daily life. It established the daily routine and meals, following cycles throughout the year determined by the liturgical calendar. The most important holy days were Christmas, Halloween, St Stephen's Day and the Assumption of the Virgin, as well as those specified by the Church, such as Palm Sunday, Easter, Lent, Trinity Sunday and Corpus Christi. As regards the diet that had to be followed, the year was divided into two periods: a period of fasting, which lasted from 8 September, the day of the Nativity of the Virgin, to Easter; and the rest of the year. Almost no meat was eaten during the months of fasting, unlike the rest of the year.
The staple food was fish, fresh or salted, eaten especially during long periods of abstinence from all dairy products and eggs, such as during Advent and Lent. Another staple was white bread, baked at the monastery itself. Pulses, rice, olives, cereals, vegetables, nuts and fresh fruit, depending on the season, completed the nuns' diet. Honey, used for making confectionary, was also often consumed alone or mixed with cheese. Meat consumption, very restricted depending on the time of year, was limited to salted meat, blood and pork shoulders, with beef and mutton reserved for festivities. Lamb was eaten at Easter, as well as local pastries known as flaons.
Presentation

1

History

2

The Space

3