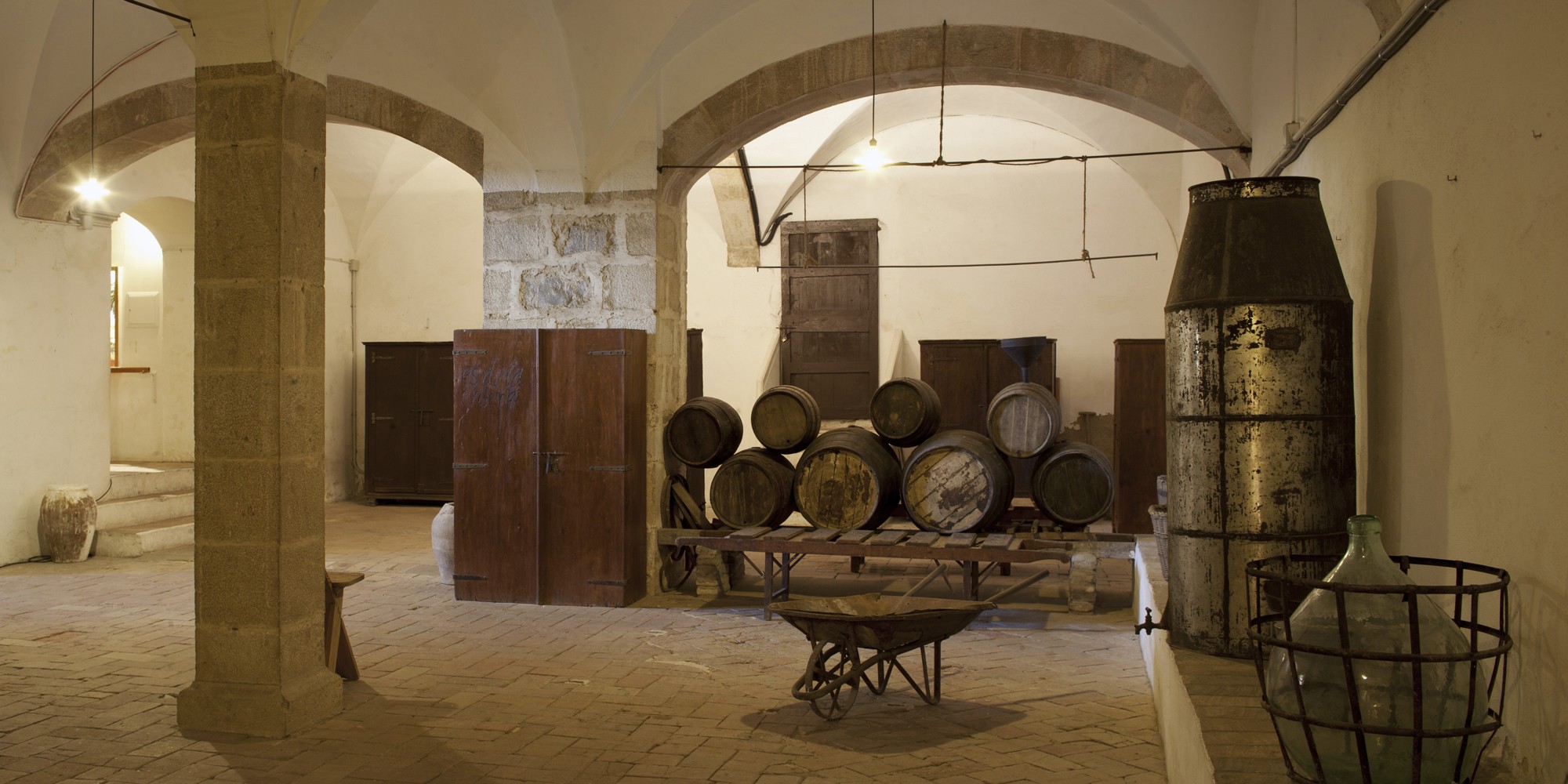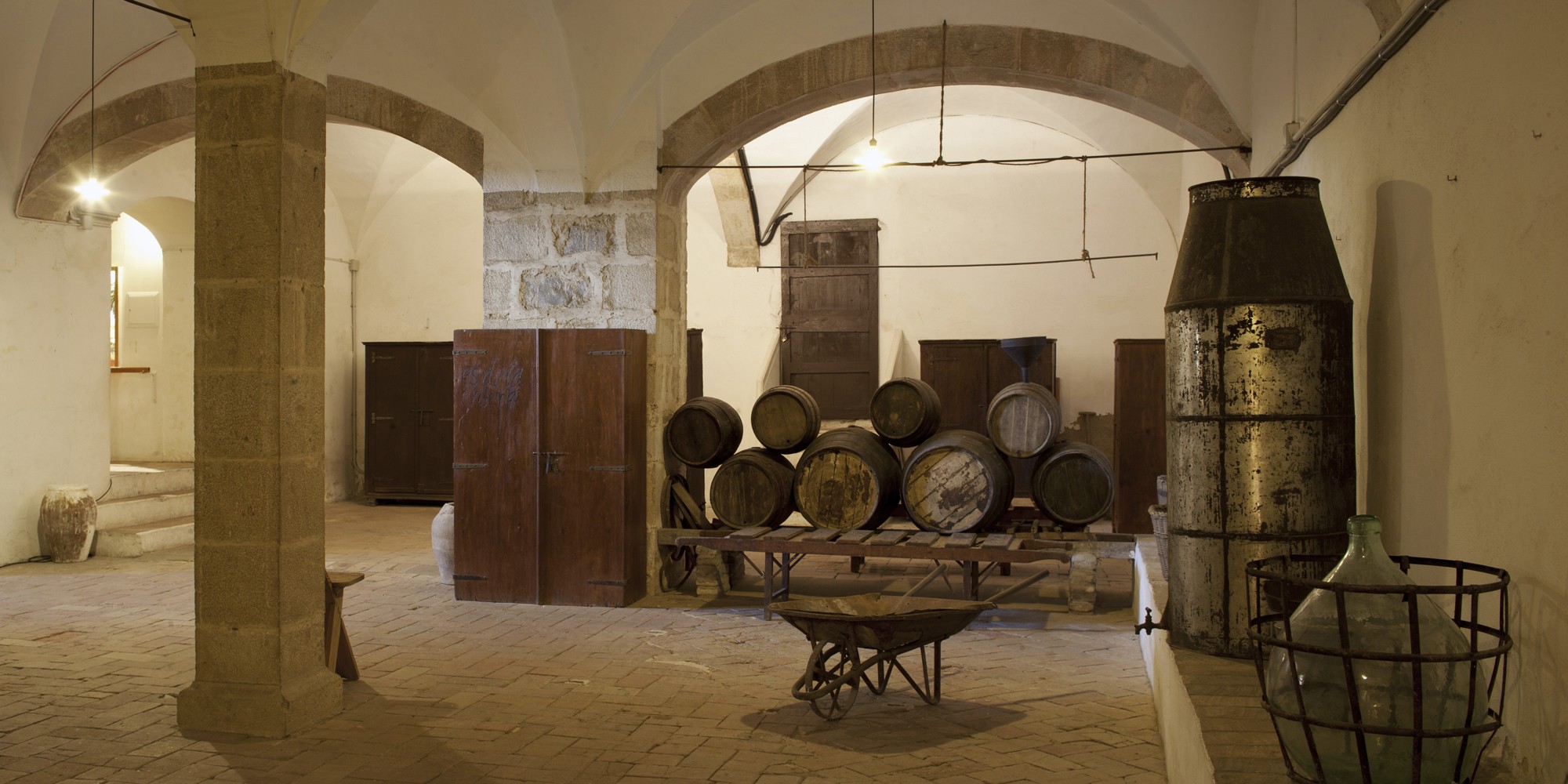 Located on the lower terrace of the monastery, below the infirmary, one of the best conserved examples of a Renaissance hospital building (16th to 17th centuries), was the place where vegetables and fruit from the allotments, grain and other produce, and farming tools were stored. The choir nun responsible for its management was also in charge of a wine cellar and the fencing for the livestock.
A staircase in the south wing of the cloister leads to a first room, with stairs leading to the lower part of the cistern, fed by water from a nearby spring owned by the monastery. This first space leads through an arch to the proper storeroom itself, containing fencing for livestock, the winery, the farming tools and built-in cabinets. A restricted area not included in the current exhibition led to a new wine cellar and space for the grape harvest.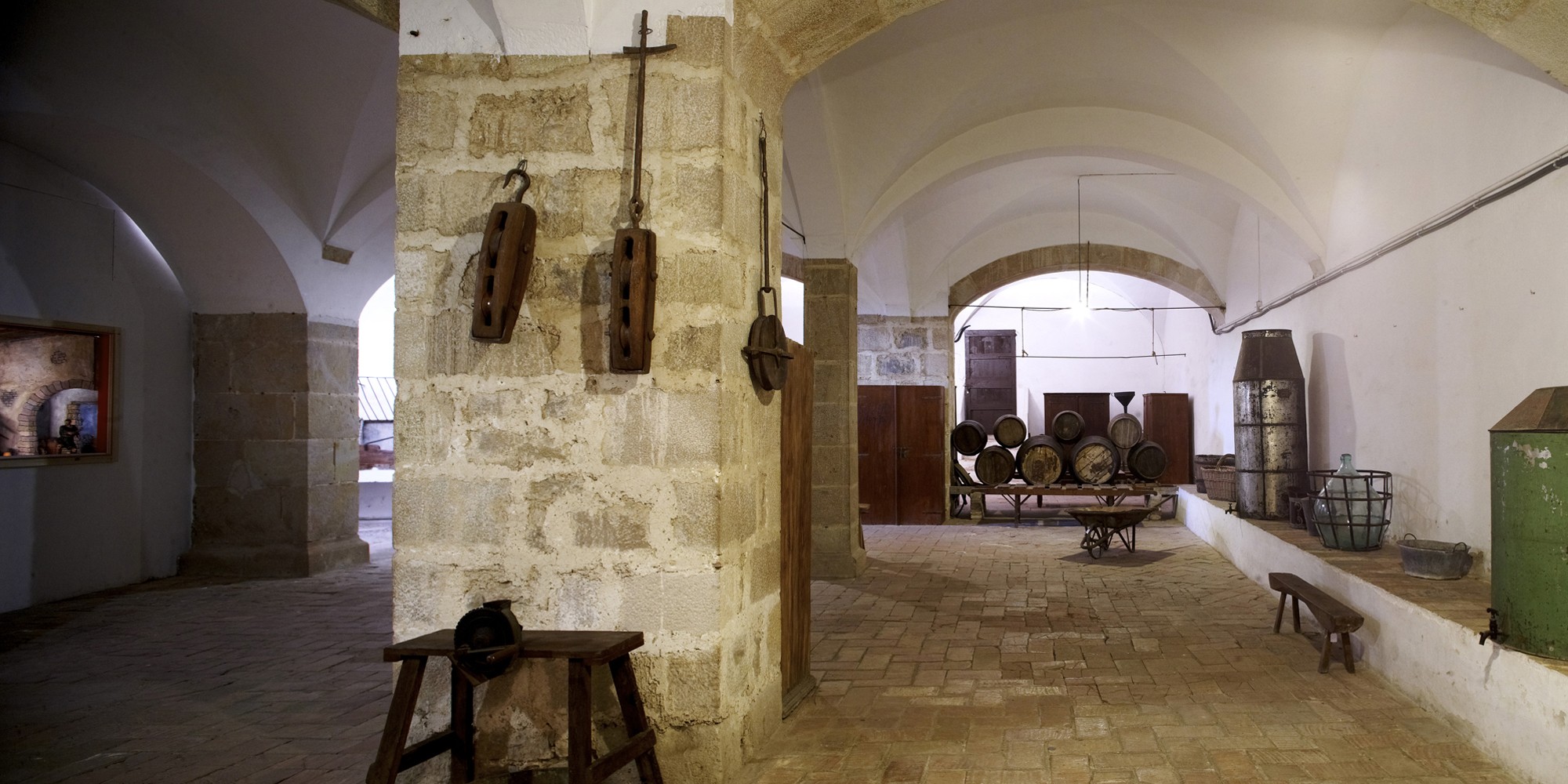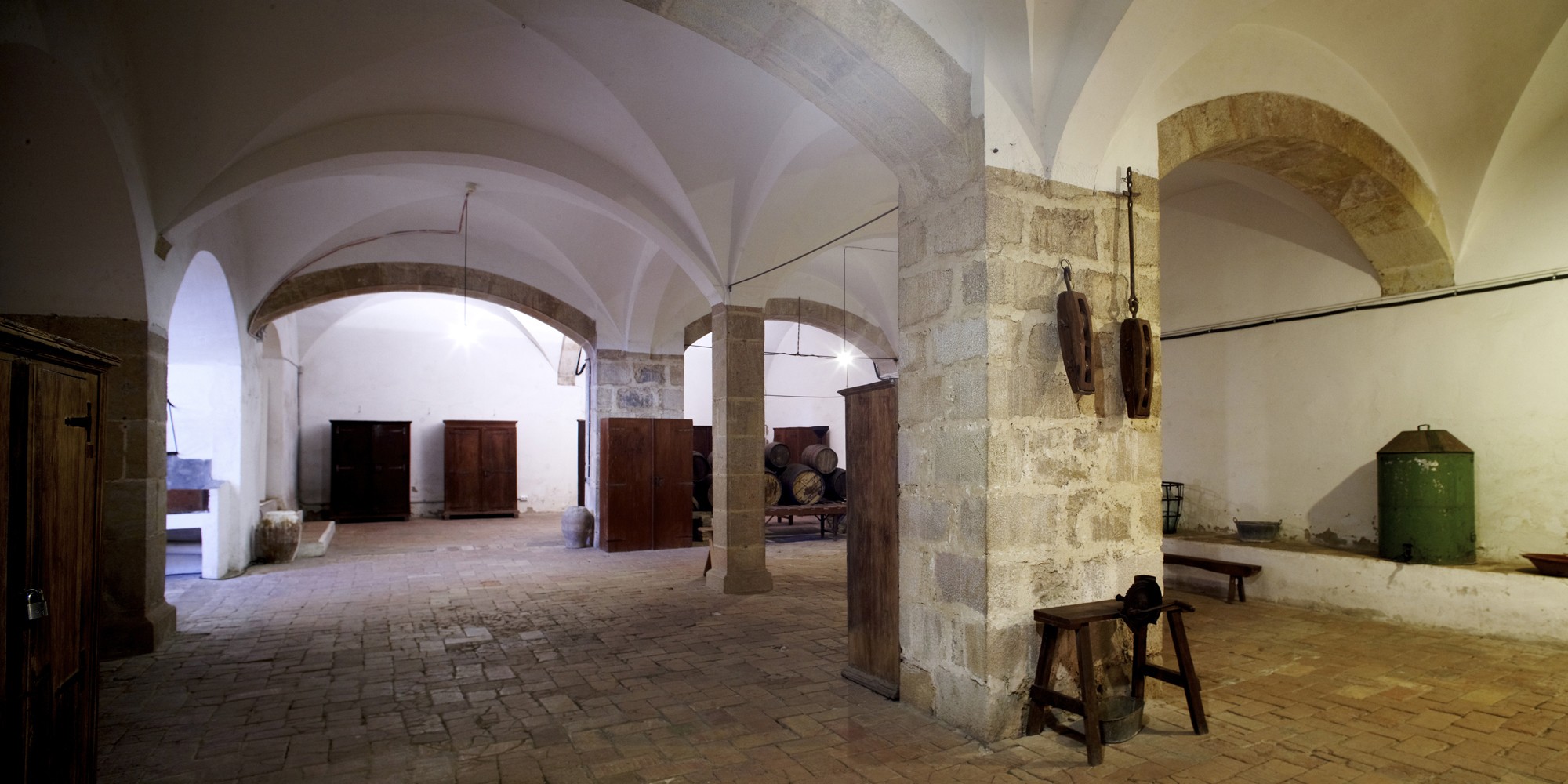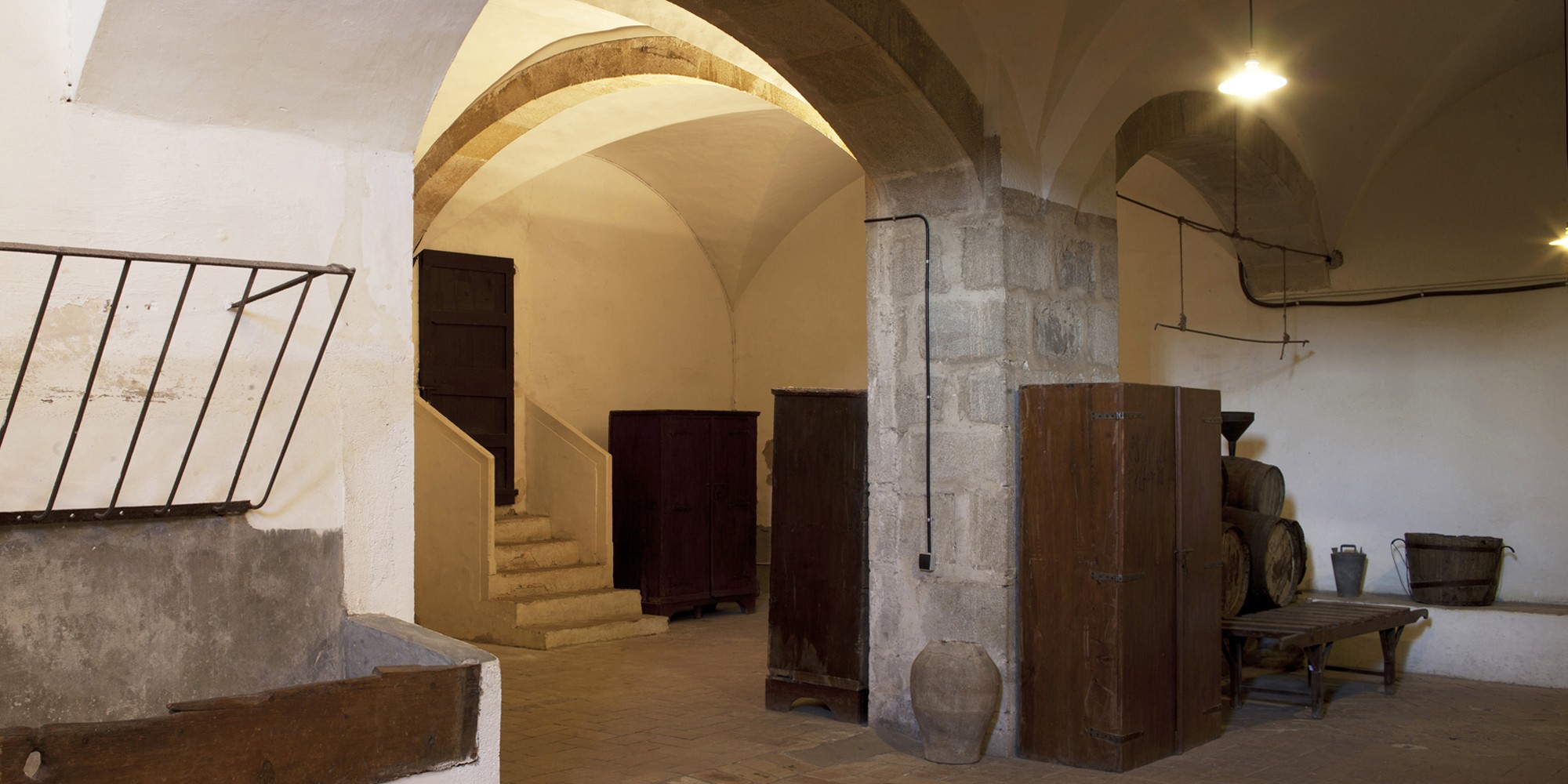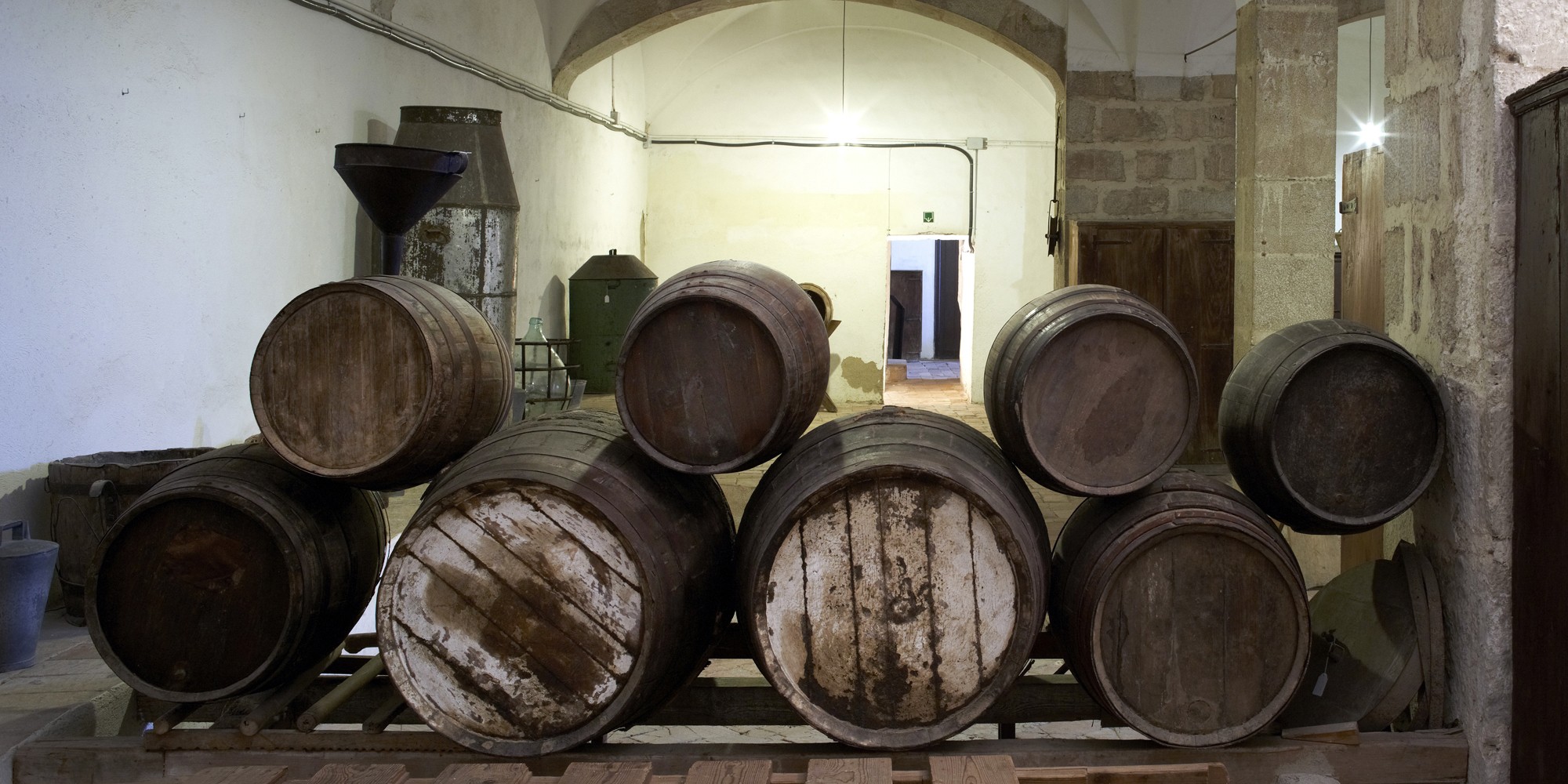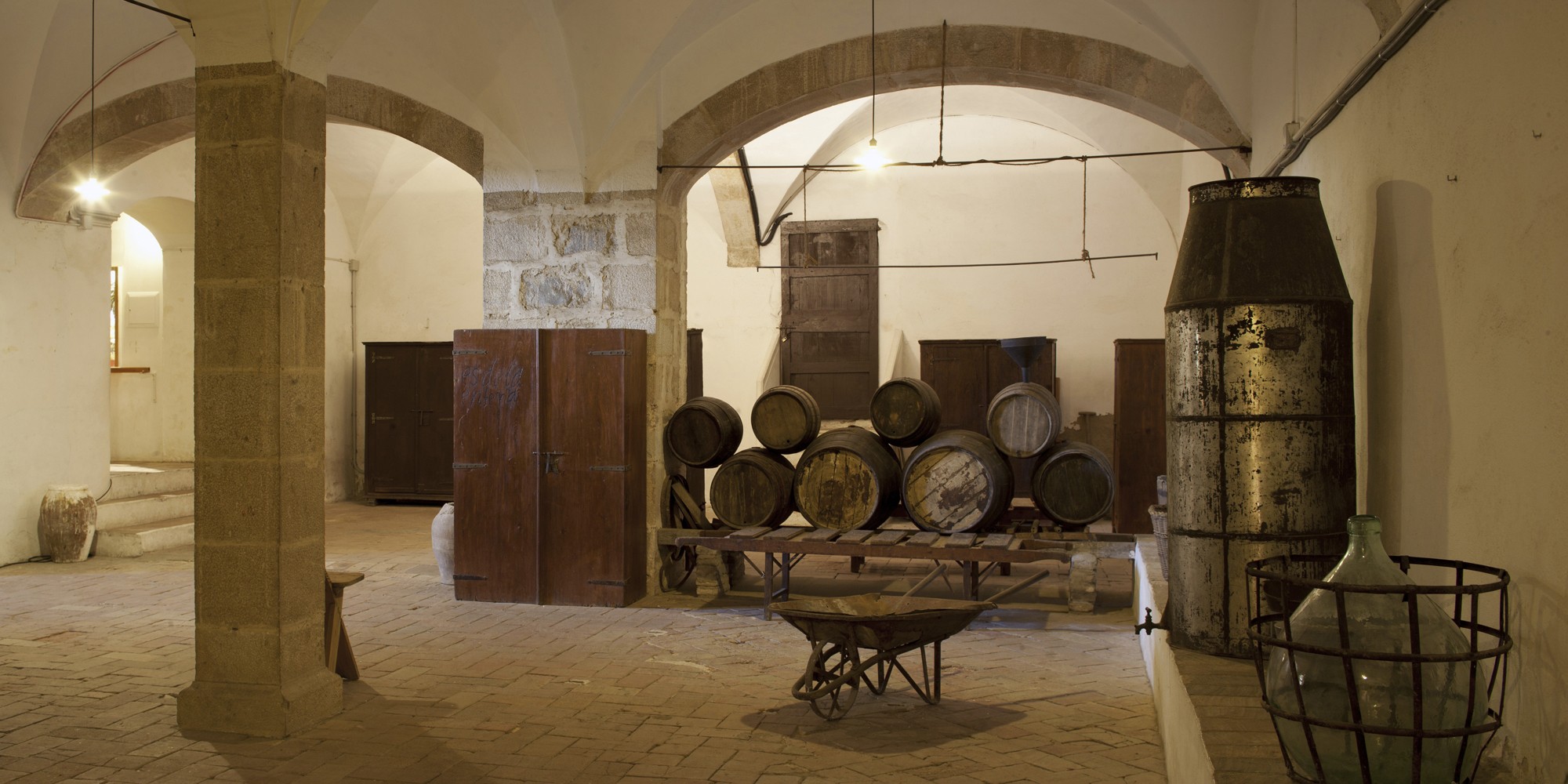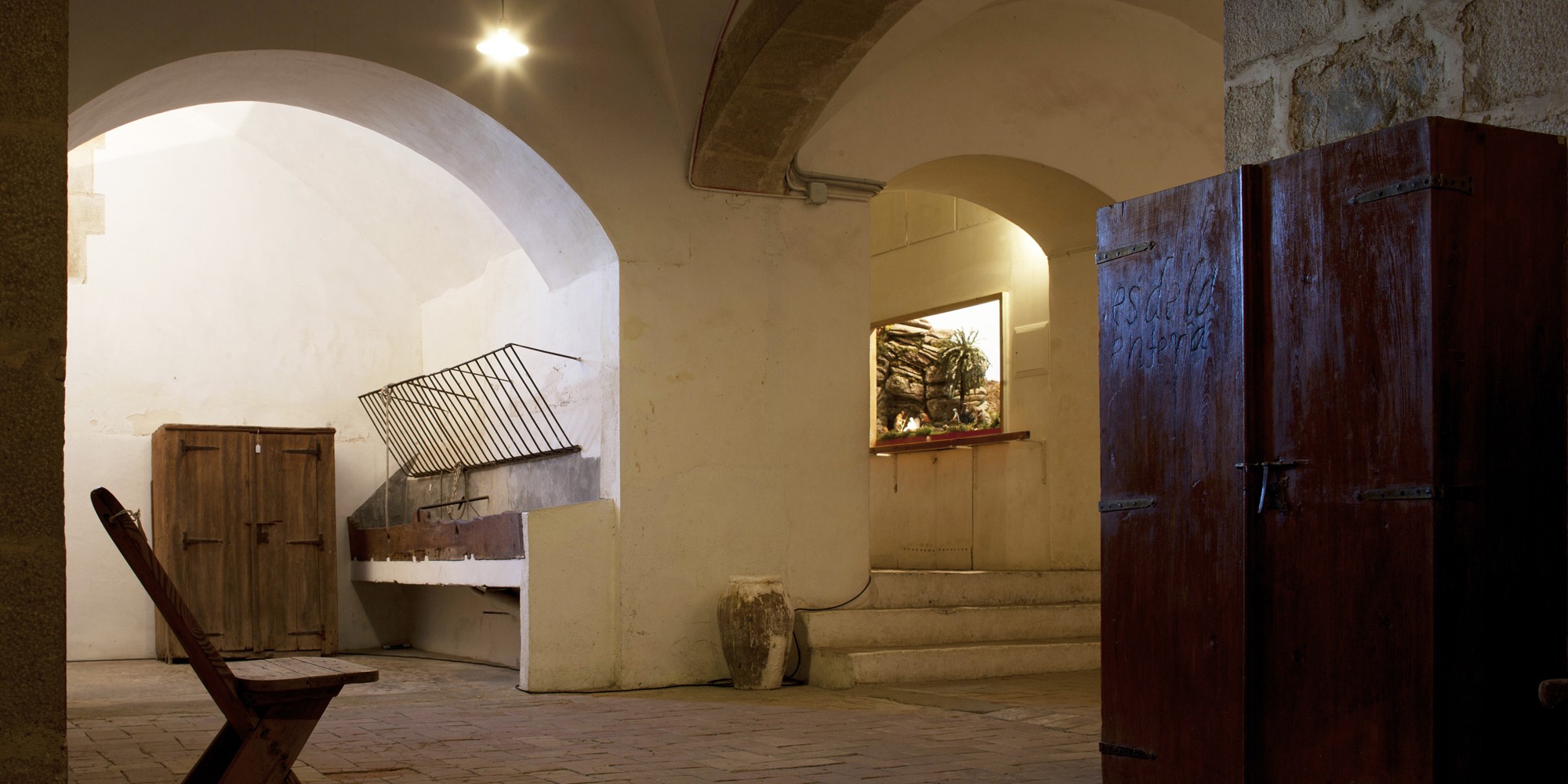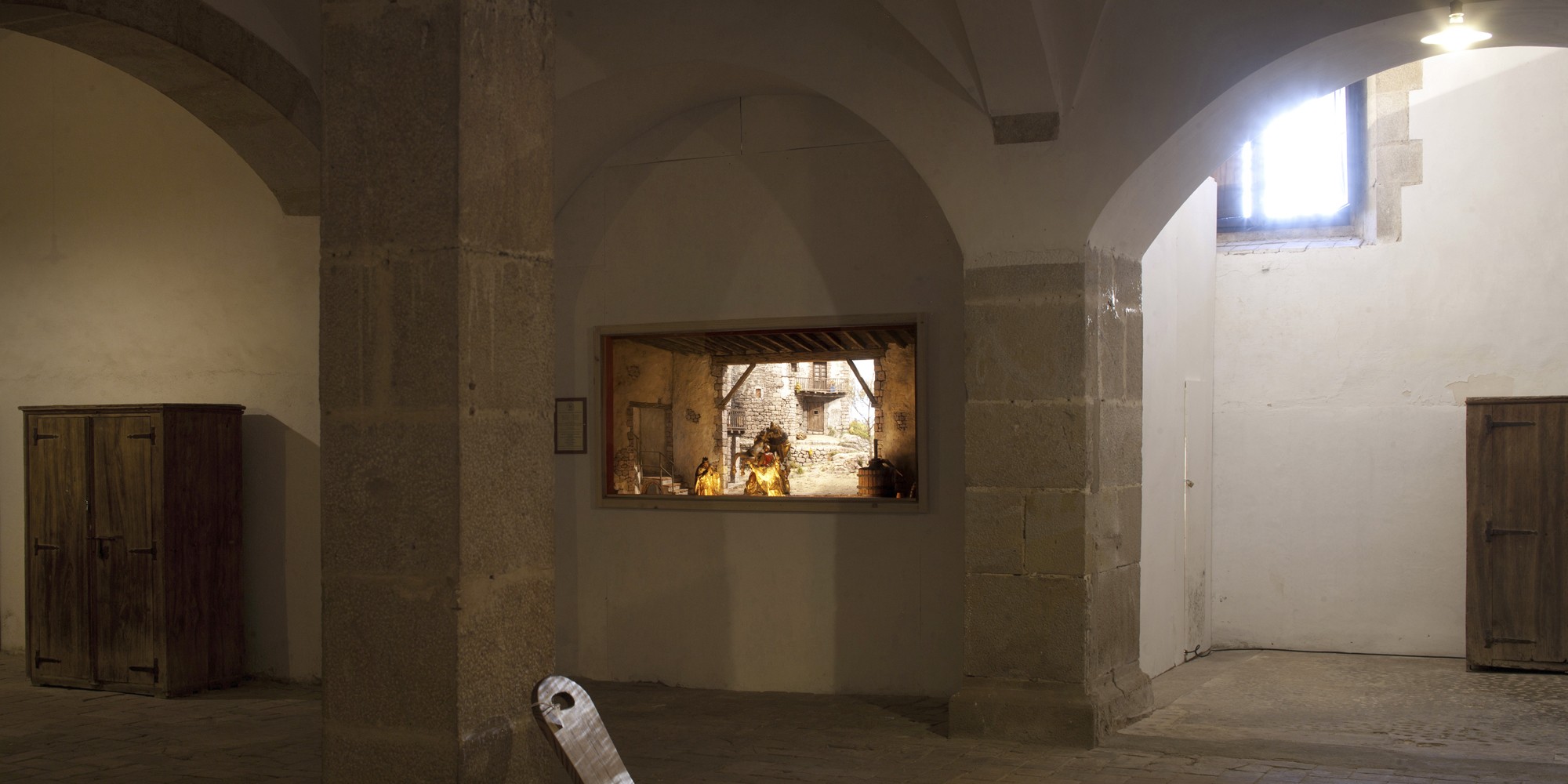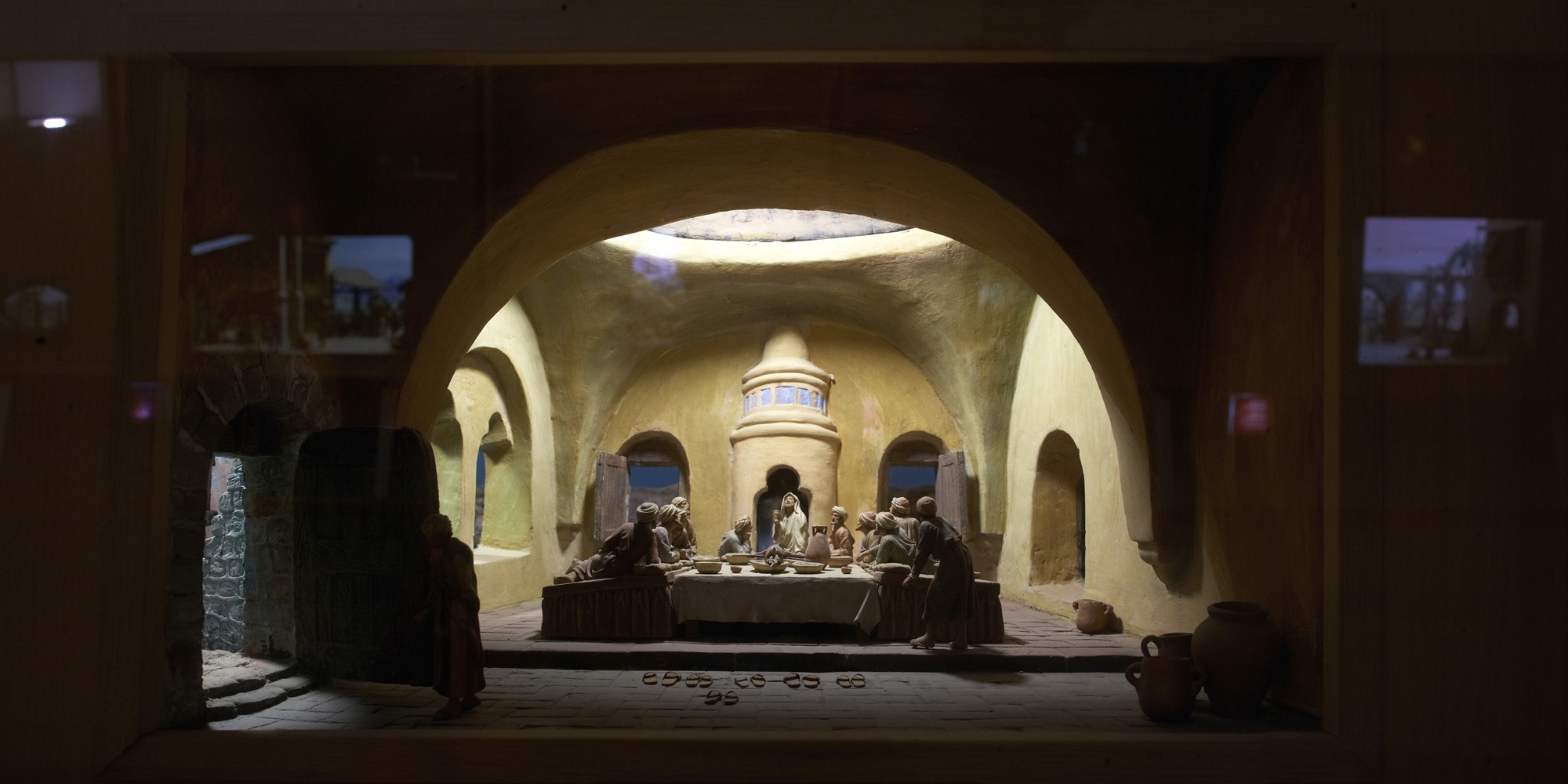 The far left end of the room houses the permanent exhibition of twenty-four dioramas depicting the life of Jesus, created and donated by the Nativity Scene Makers Association of Barcelona.
The storeroom gives on to a small allotment, which together with the large allotment located on the south side of the monastery, kept the monastery supplied with agricultural produce. The community employed servants to work in the allotments and the winery.
Presentation

1

History

2

The Space

3