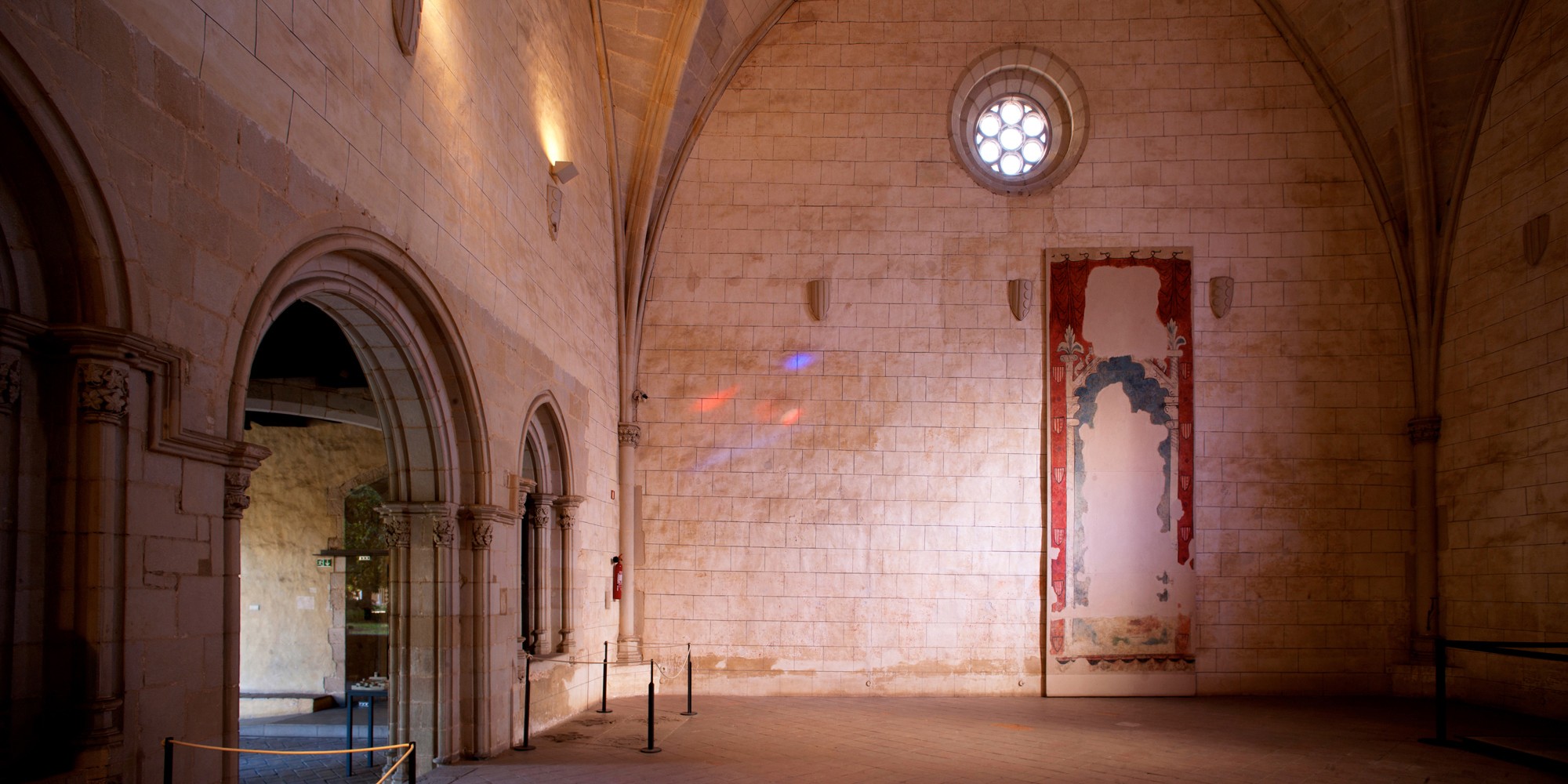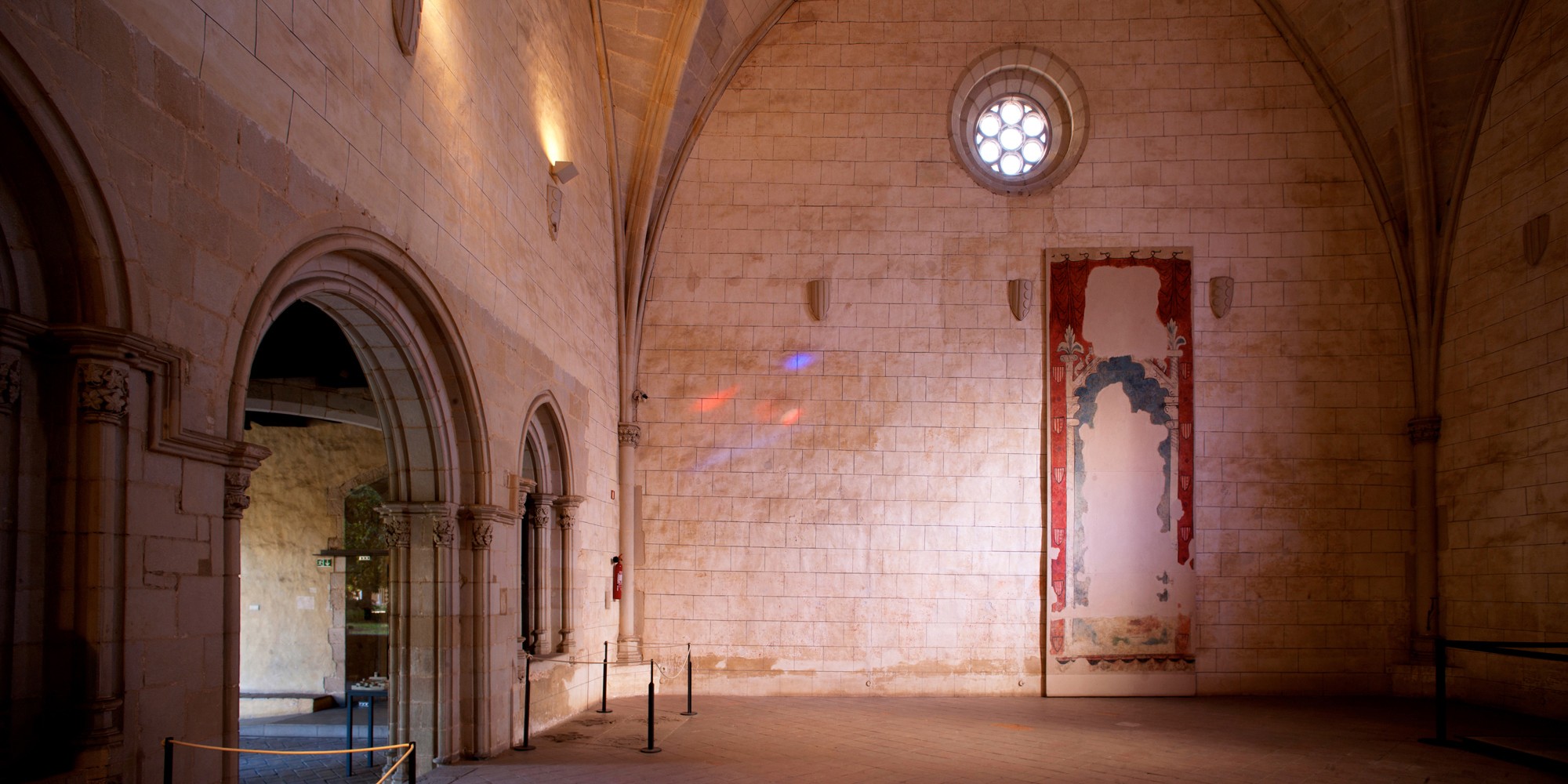 The chapter house was the community meeting place. It was built in 1416 by the architects Guillem Abiell and Antoni Nato. The decoration of the room stands out for the stained glass windows from the 15th century; the polychrome sculptures around the keystone representing the Pentecost and the image of the Madonna and Child, from the 14th century, one of the three Gothic sculptures conserved at the monastery, and two painted panels dating from the same period.
In this space, the abbess and her council (the so-called discretori), formed by the nuns who held leading positions in the community, decided on certain important issues related to the organisation of the monastery and its internal order. The whole community formed by the nuns' choir, lay sisters, novices and postulants, only attended certain acts.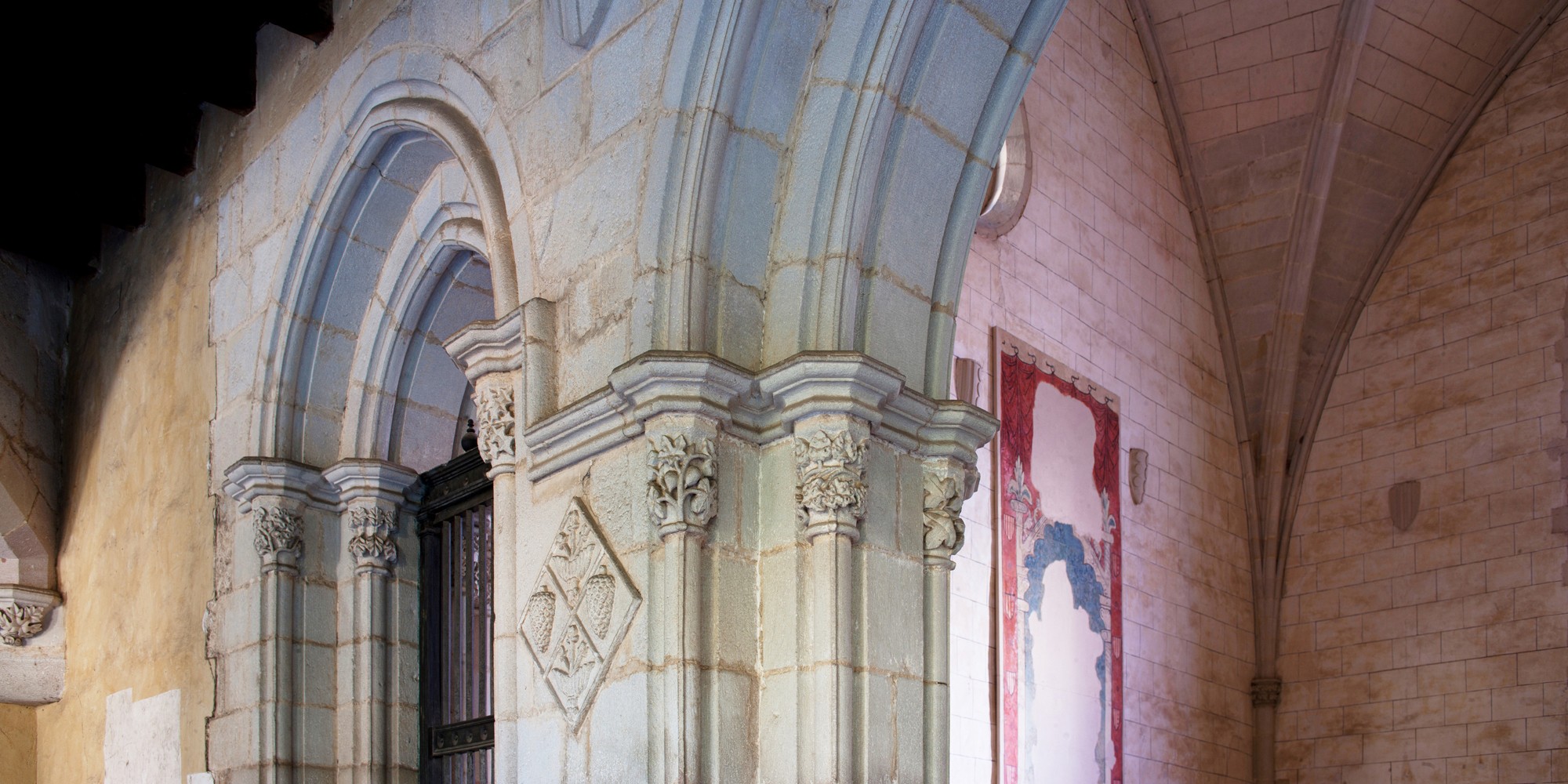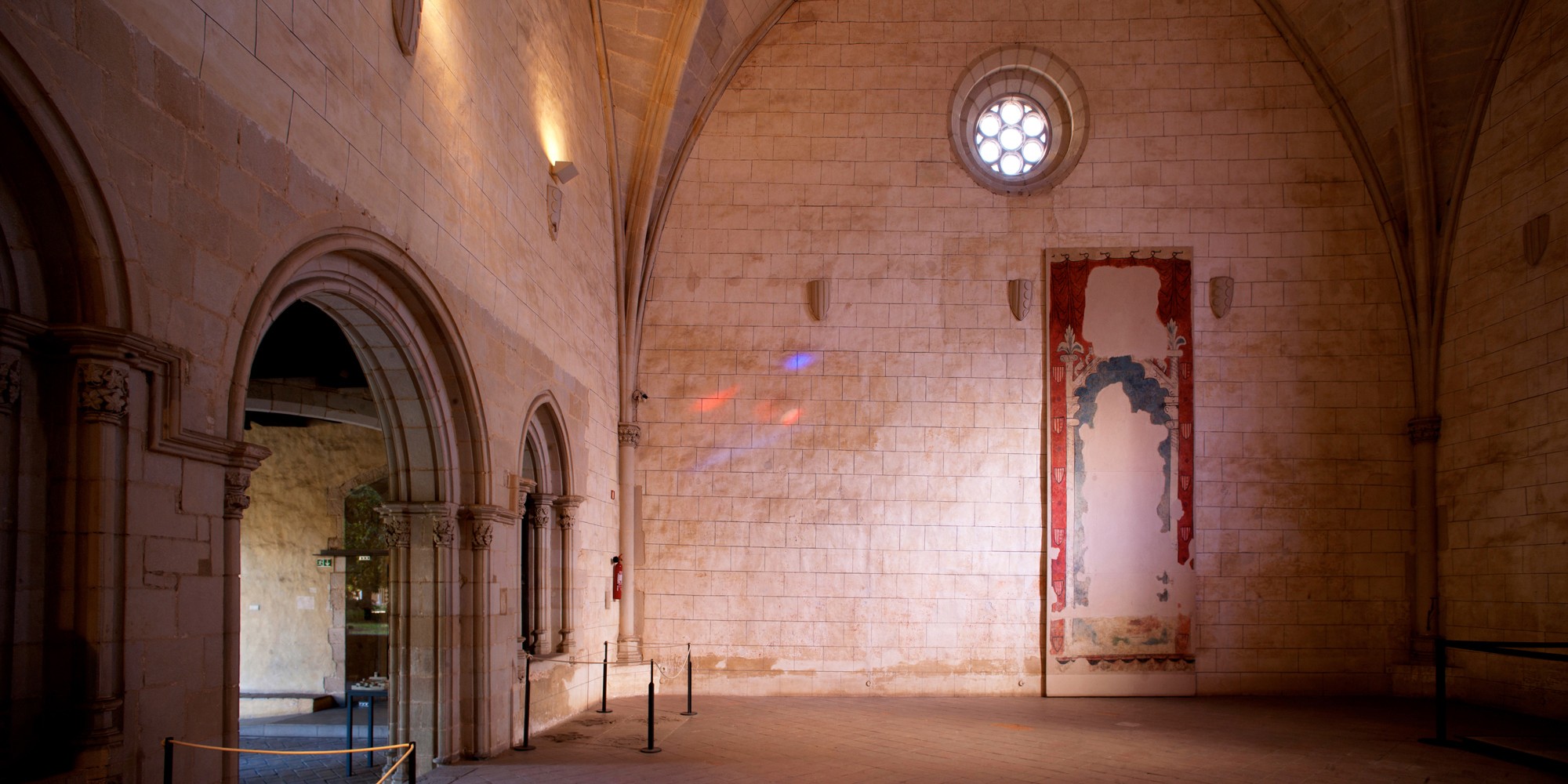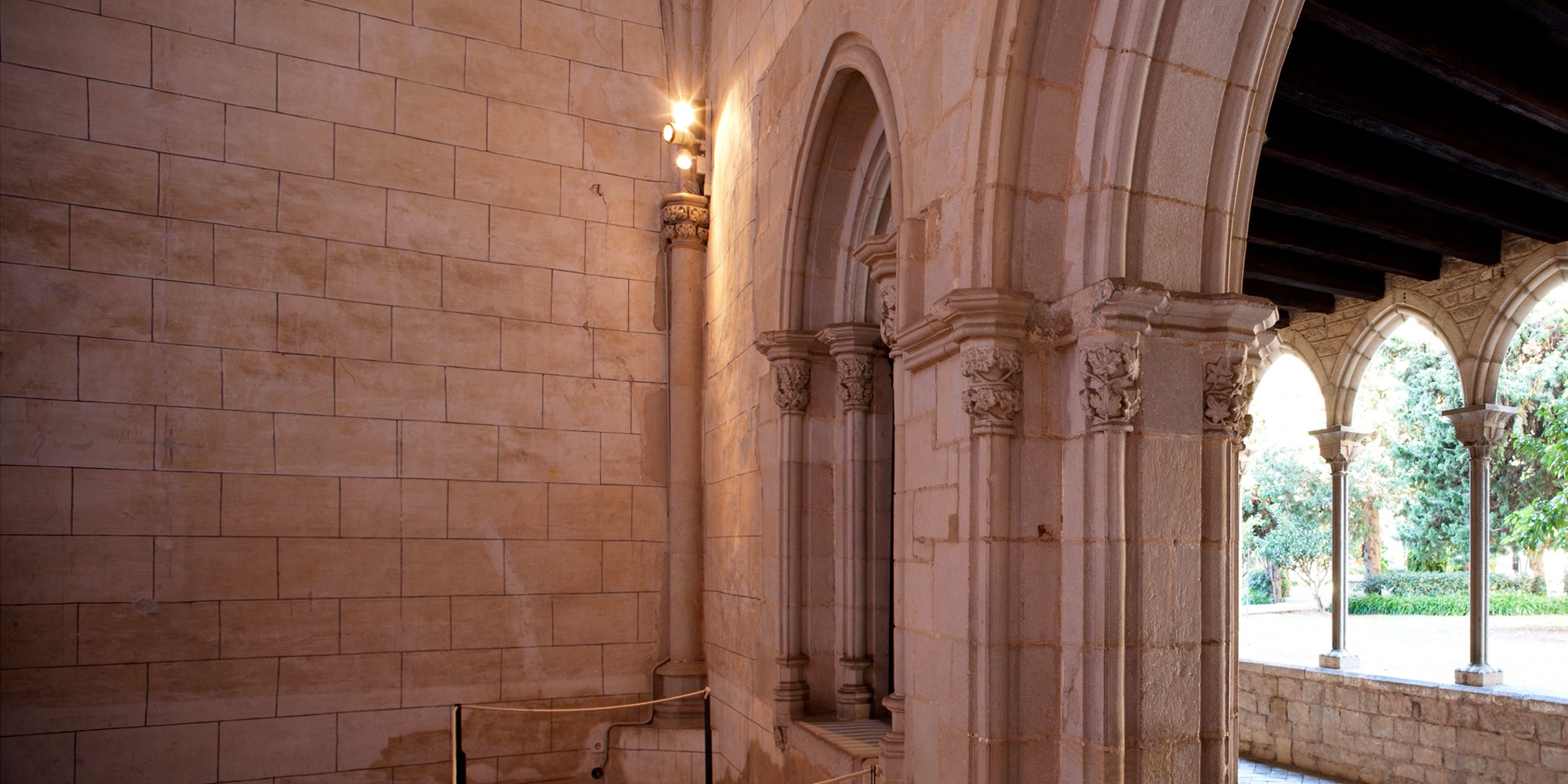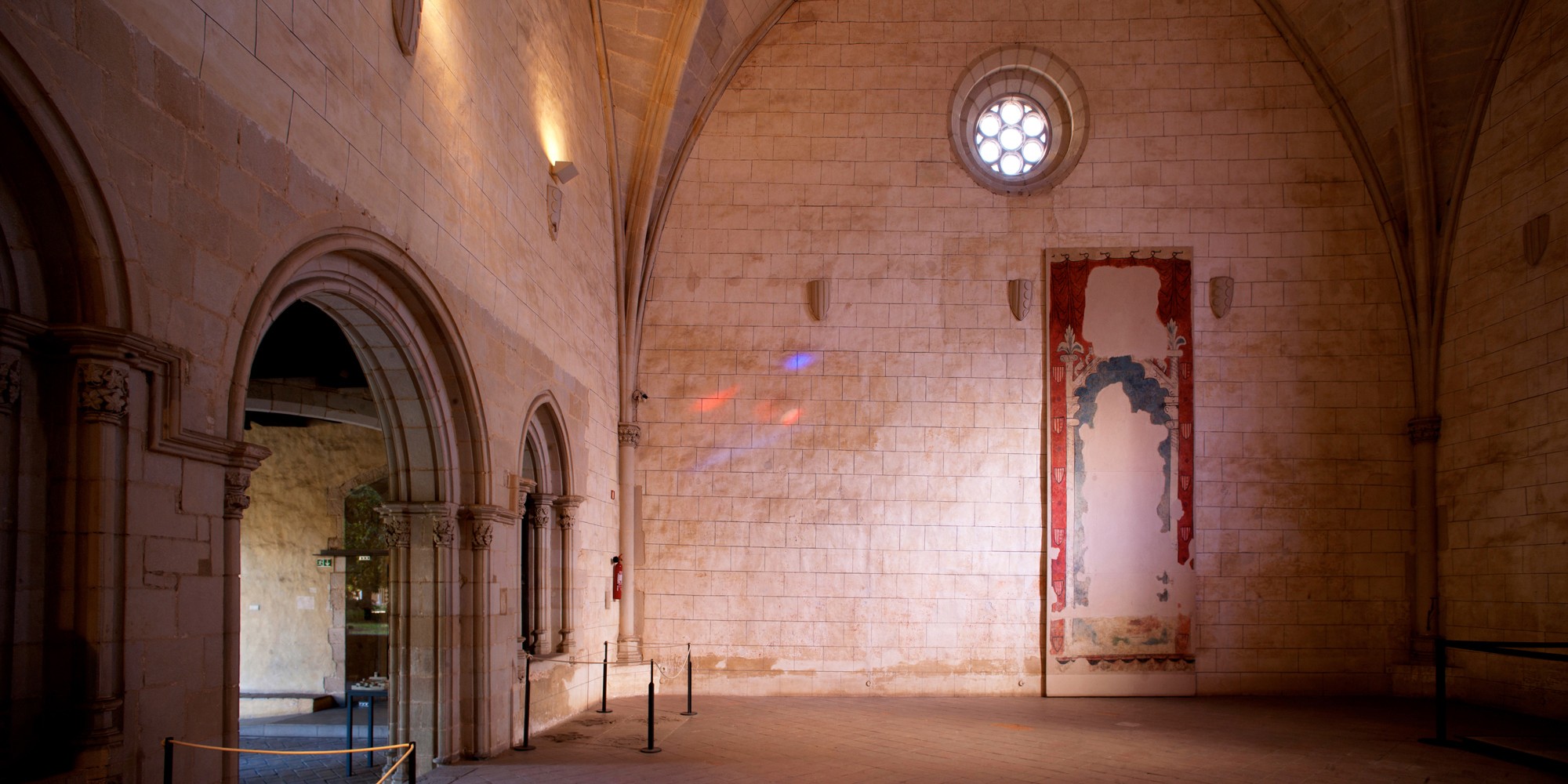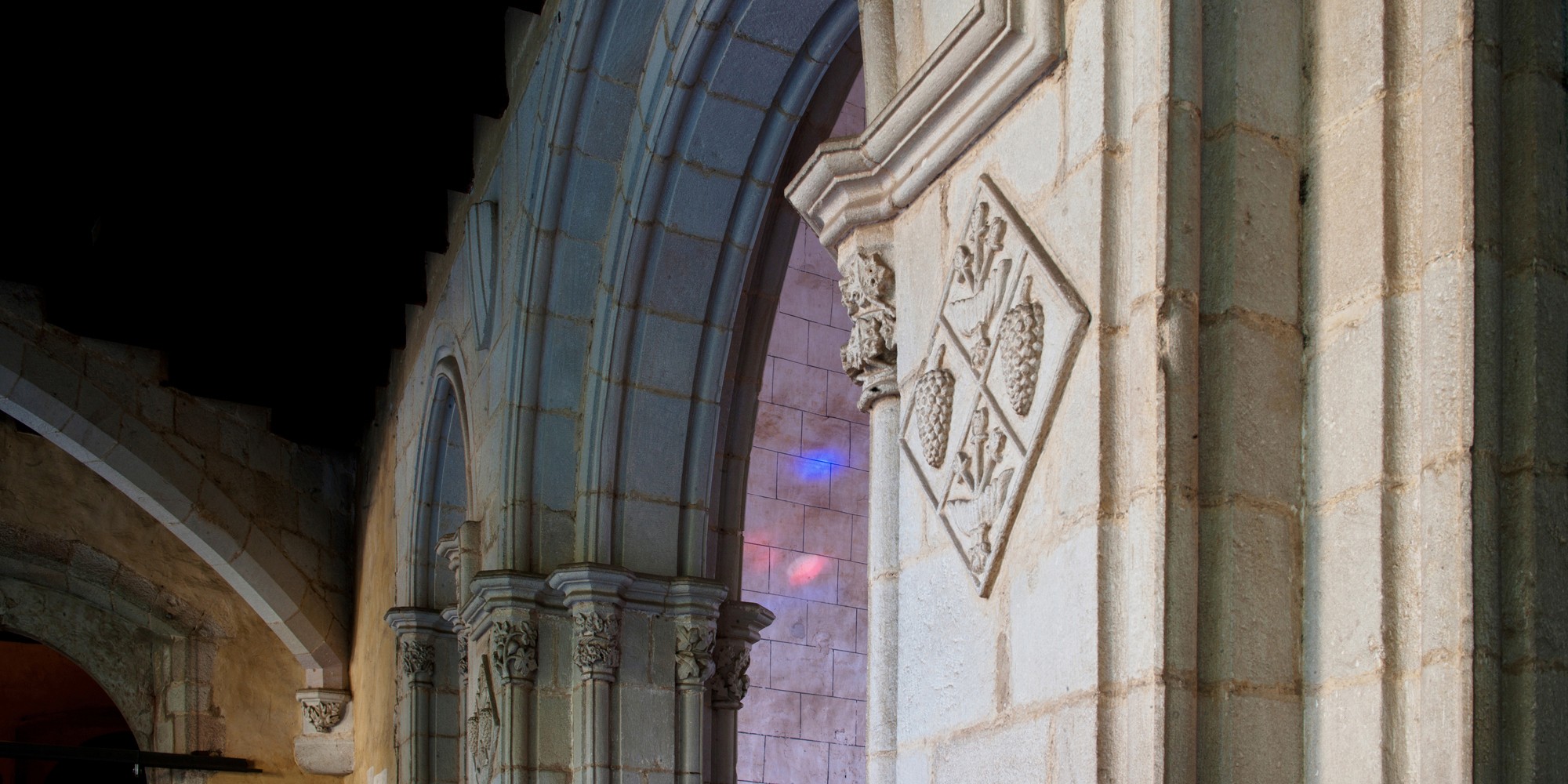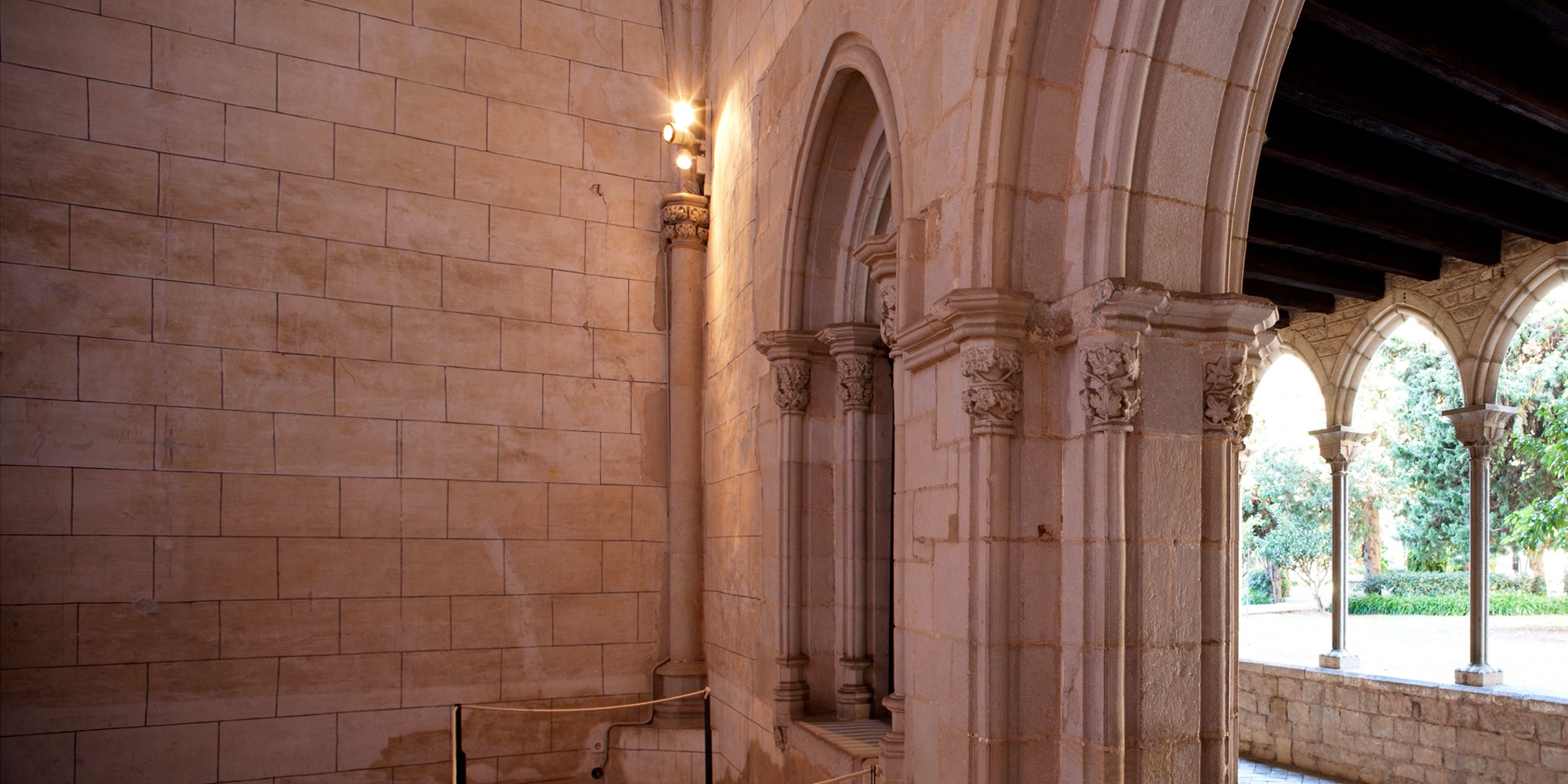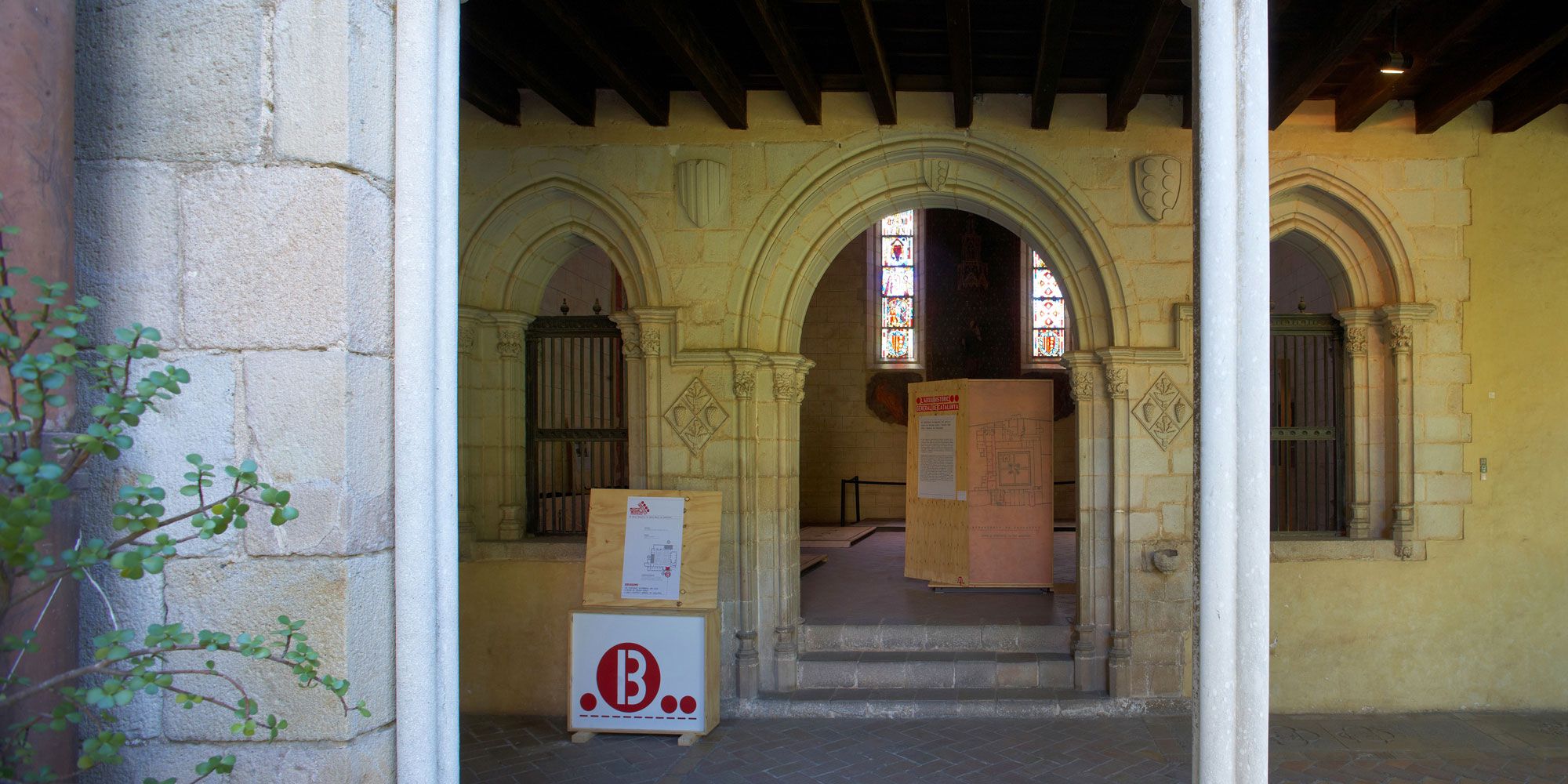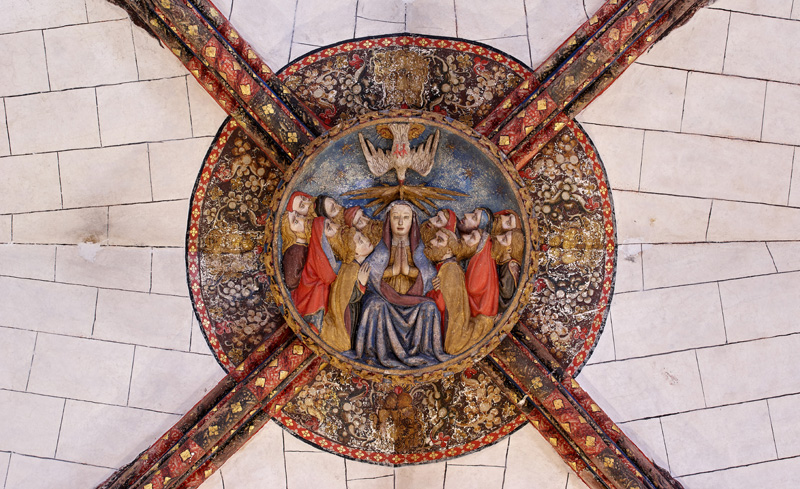 The abbesses were always chosen from among the members of this council, of eminently aristocratic character, and held the post in perpetuity until the mid-16th century. Apart from this governing body, made up of four or five nuns who advised the abbess on the administration of the community, there were other positions, such as the responsible for the storeroom, head of the refectory, baker and heads of the infirmary and the sacristy. The lay sisters, along with the servants, did more manual work.
After the Spanish Civil War and with the return of the exiled community, in 1946 the chapter house was set aside to house the first collection of works of artistic value, which in 1902 Sister Eulària Anzizu had exhibited in the Skylight Cell, on the first floor of the cloister. The exhibition remained in the chapter house until the opening of the museum in 1983, when the community left the monastery and transferred it to Barcelona City Council as a heritage centre open to the city.
Presentation

1

History

2

The Space

3